Best Stag Do Bars Budapest
Best stag do Bars in Budapest – TOP 5 LIST
Budapest, Hungary, has gained a reputation as a top European destination for stag parties. With its vibrant nightlife, rich cultural heritage, and beautiful scenery, it's no wonder that many grooms-to-be and their friends choose to celebrate in this city. While there are countless bars to explore, we've narrowed it down to the top five for 2024.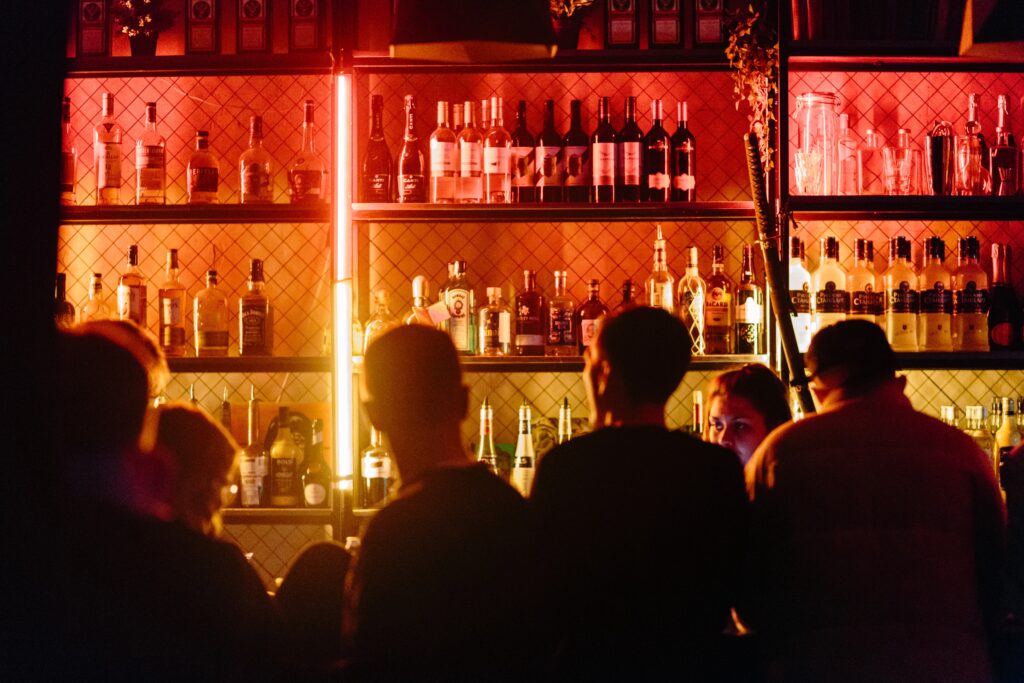 1. Klikk Bistro Bar
Located in the heart of Budapest, Klikk Bistro Bar is a must-visit destination for a stag do. This stylish bar offers a relaxed and welcoming atmosphere that's perfect for kicking off your night. Whether you're looking for craft beers, cocktails, or fine wines, Klikk has a diverse drink menu to satisfy all tastes. The bar's rustic interior, complete with exposed brick walls and vintage decor, adds to the overall charm. Don't forget to sample their delectable food offerings, as the kitchen serves up a delightful selection of dishes. Topless ladies after 10 am.
2. Puskás Gozsdu
Puskás Gözsdu is an iconic nightlife complex located in the historic Jewish Quarter of Budapest. It is a sprawling entertainment destination that houses numerous bars, restaurants, and clubs under one roof. With its variety of options, you can find something to suit everyone's preferences within your stag party group. Whether you prefer to sip cocktails at a rooftop bar, dance the night away in a nightclub, or enjoy craft beers at a cozy pub, Puskás Gozsdu has it all. The bustling atmosphere and vibrant crowd make it a hotspot for celebrating a stag do in style.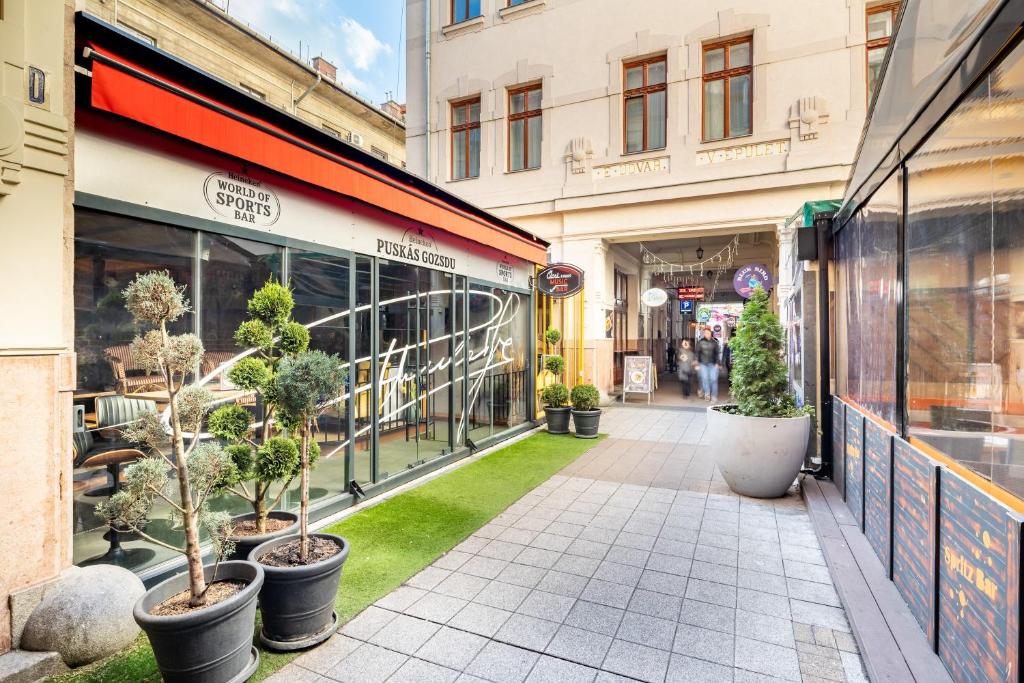 3. Szimpla Kert
No list of Budapest bars would be complete without mentioning Szimpla Kert. This world-famous ruin pub has been a cornerstone of Budapest's nightlife scene for years. Set in a unique, eclectic atmosphere, Szimpla Kert is a labyrinth of rooms, each with its own character and charm. The main bar area features an assortment of craft beers and mixed drinks, making it a great place to start your evening. Explore the various rooms and corners, each with its own distinct vibe, and enjoy live music, art installations, and a unique blend of locals and tourists.
4. Instant
Another legendary ruin bar in Budapest, Instant, is a multi-story nightlife wonderland that never fails to impress. The bar stretches over several floors, with various dance floors and themed rooms to explore. Instant is famous for its lively parties, world-class DJs, and a diverse crowd that's sure to keep the energy high throughout the night. From house music to hip-hop and everything in between, Instant offers a little something for everyone.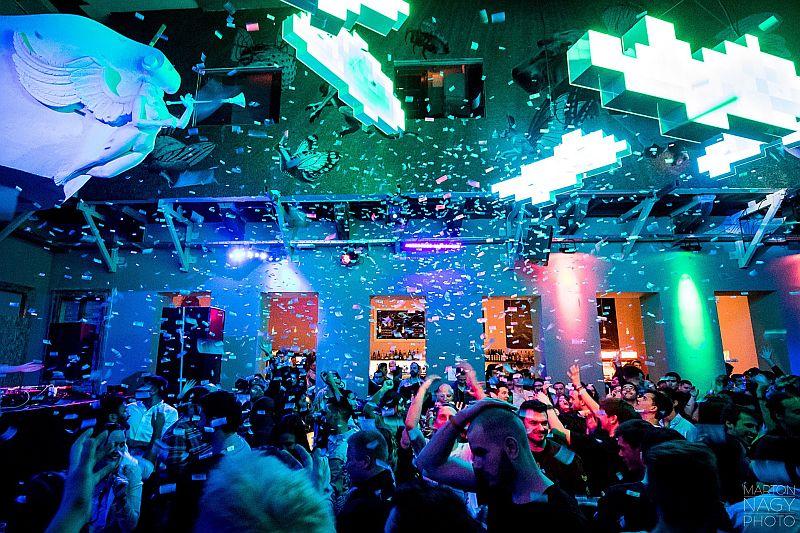 5. Doboz
If you're s.eeking a stylish, upscale experience for your stag do, Doboz is the place to be. This converted old mansion offers a unique setting with both indoor and outdoor spaces. The interior features a decadent design, with chandeliers, art installations, and a relaxed lounge vibe. Outside, you can enjoy the beautiful garden area, perfect for summer evenings. Doboz often hosts live music events and themed parties, making it an ideal choice for those looking for an elegant yet lively celebration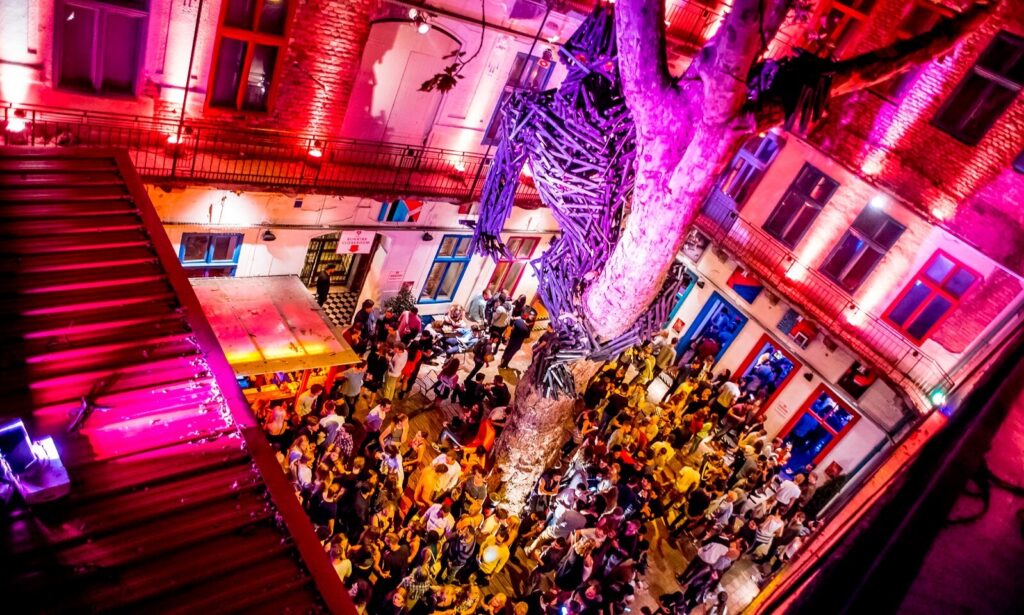 Budapest has earned its reputation as a top destination for stag parties due to its thriving nightlife, rich culture, and welcoming atmosphere. While Klikk Bistro Bar and Puskás Gözsdu are among the best places to start your night, don't forget to explore the city's other gems, such as Szimpla Kert, Instant, and Doboz. With a mix of stylish bars, legendary ruin pubs, and upscale venues, Budapest offers an unforgettable stag do experience that you and your friends will cherish for a lifetime.