Nightlife in Budapest usually starts after 11 pm. and the best time to start a pub crawl is about 9 pm. The best of Budapest's nightlife center in the party district of the city with wide variety of nightclubs and bars. This part of the city called the pulsing heart of the never sleeping Budapest.
Do you want to have a fabulous weekend?
The best place to have a mind blowing night. Every weekend, and nowadays even on weekdays, locals and foreign people love going out in the city. Most bars , pubs, and clubs, or strip bars are open until 4 or 5 am.
★ CLICK HERE FOR STAG DO ACTIVITIES ★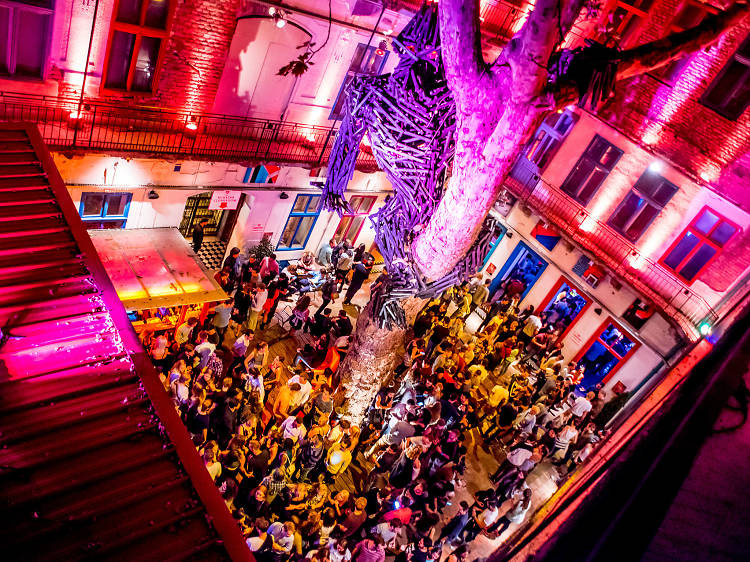 Night out in the Capital of Hungary offers plenty of options to play. Whether you want to chill, or drink and go mad or all of the above.
 Budapest has the very best spots to satisfy your craving for one last party with the Stag do Group or with the Hen Do squad.
Party district in the heart of downtown: Get to know Budapest at night!
The classic small streets with their magnificent buildings. The Budavár Palace or the Heroes' Square are just a few examples of what makes this city so loved. You can admire Budapest from the Gellert Promenade or feel part of history in the Castle District. But many attractions alone would not be enough to attract young people from all over the world to Budapest.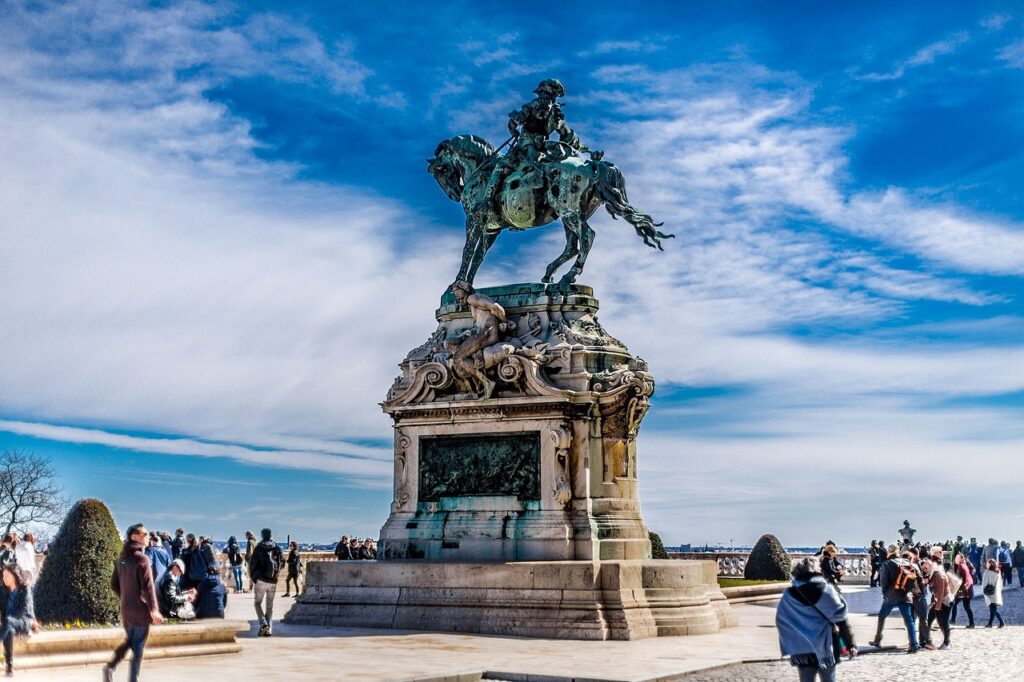 What about the Night-Vibe in Budapest?
The bustling nightlife, the numerous nightclubs and the many activities that make the day trip out of town. If you choose well a club, you can even see a dance floor and electronic music at the night! It is one of the best oppurtunities ever.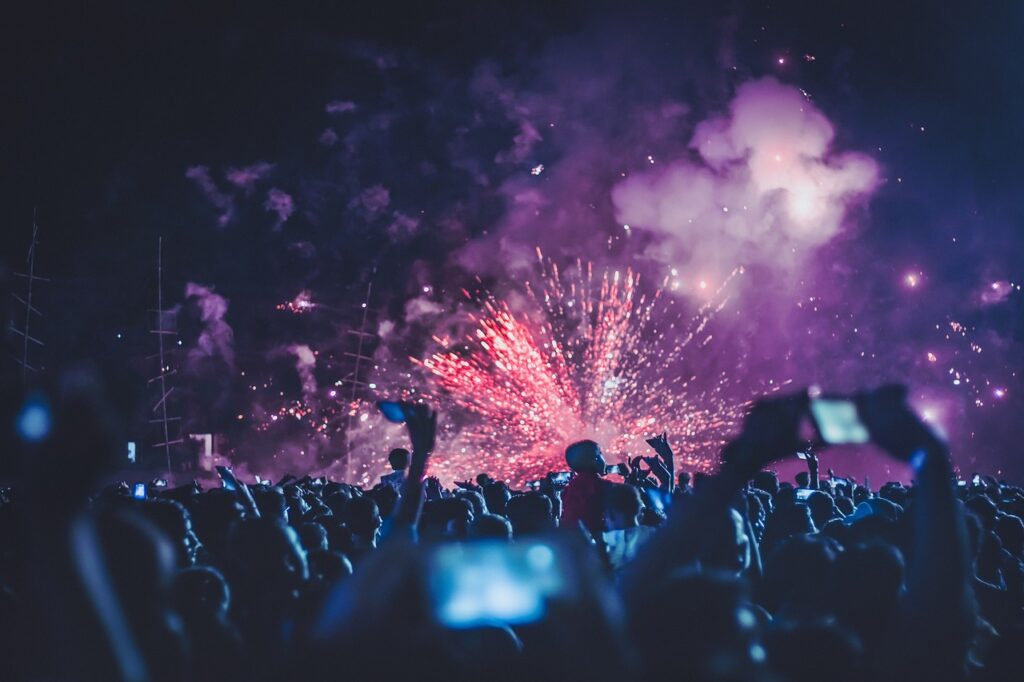 Budapest nightlife – Club life
A range of high-quality nightclubs
Staying in any part of the city center, you will almost certainly be a few minutes' walk from a nightclub. There are a variety of styles and live music to choose from when you are out in the city for fun and don't even have to travel a lot.
The Budapest Party District – headquartered in VI. District Király Street – the busiest nightlife in the city. There are dozens of cafes, pubs, nightclubs, ruin pubs and bars in the area. In addition to Király Street, there are super places on Wesselényi Street, Akácfa Street or Kazinczy Street.
The area is perfect for stag and hen parties, as everything is fine: delicious food, great drinks and quality entertainment.
★ CLICK HERE FOR STAG DO ACTIVITIES ★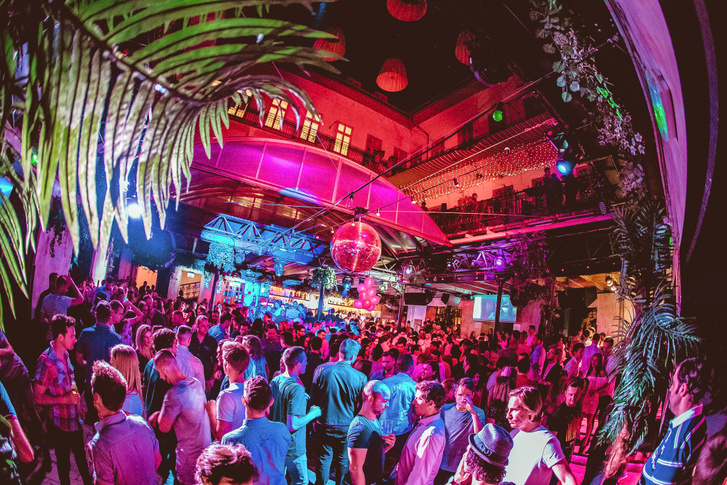 Party district
How long does the party district last from exactly where?
If you really want to define it, then the area bordered by Rákóczi Street – Bajcsy Zsilinszky Road – Boulevard and Deák Ferenc Square can be called the nightlife center of Budapest.
Those who don't like dancing or just wanting to have a nice drink with friends. Acquaintances also have plenty of opportunity.  The party area has wide range of ideas. There are a number of pubs and bars waiting for you to make delicious cocktails or fill your favorite drink.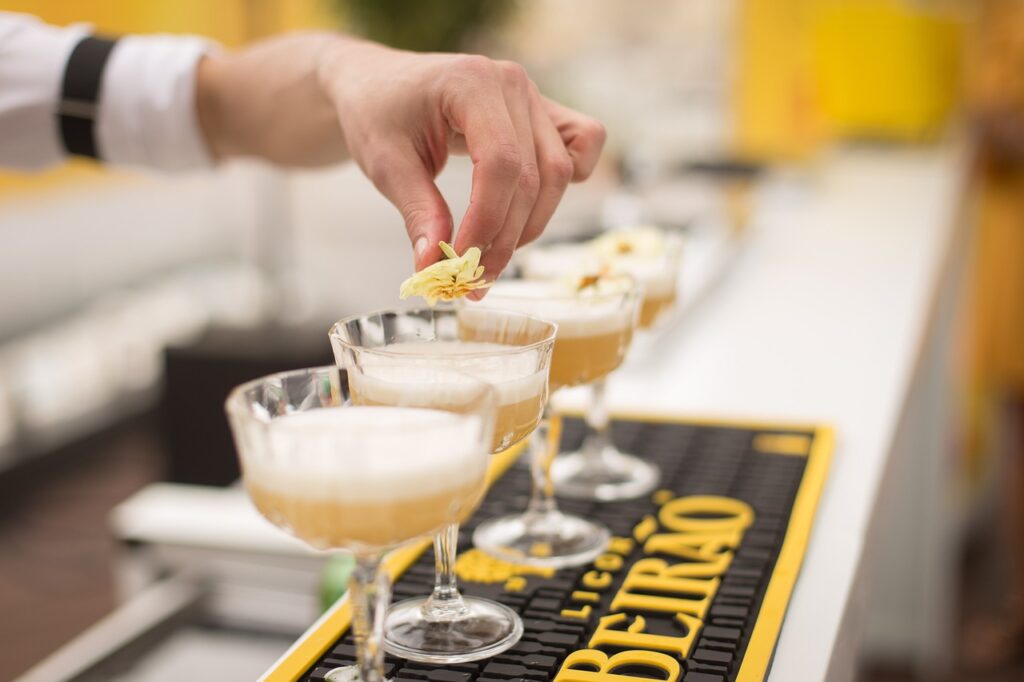 Those who prefer a fine beer can choose from a variety of craft beers and specialties at the local ruin pubs. For a start, it's worth trying the 0.75 bistro at St. Stephen's Basilica. Here you can choose from many Hungarian wines and fine dishes.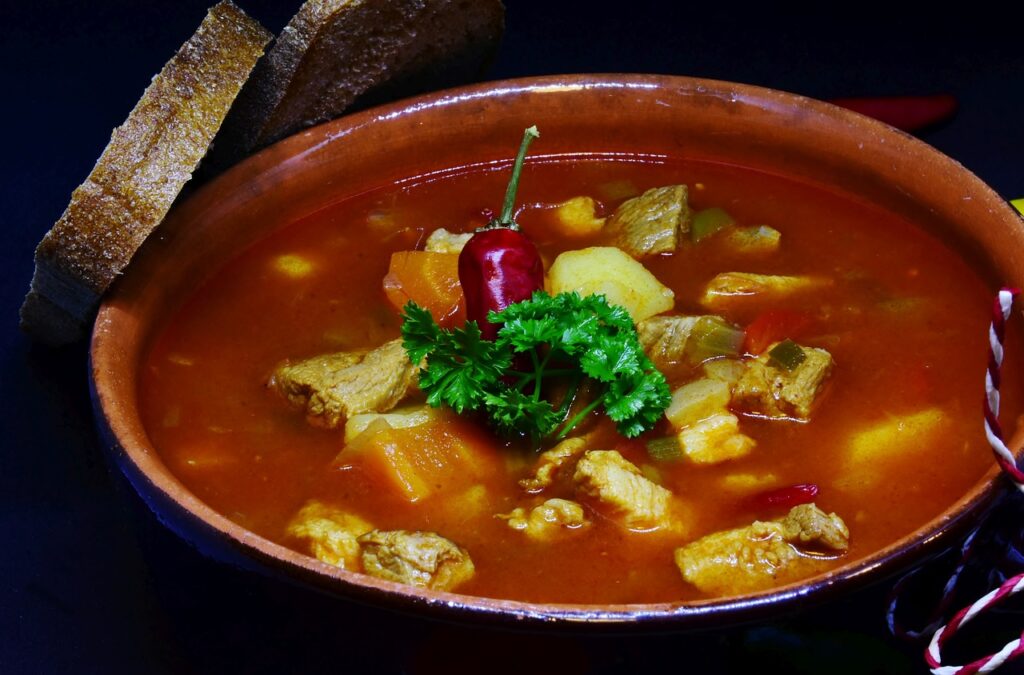 For those who have a hard time deciding which wine to choose, there is a three-course wine tasting menu that will not disappoint you! For beer lovers, we highly recommend Horizont Taproom, one of Gozsdu Court's premier breweries because they are simply unbeatable.
Guests can choose from many foreign and Hungarian craft beers. If you are looking for a special cocktail, the Boutiq 'Bar is one of the best choices. Scroll through the hearty menu of the cozy cocktail bar to find the right refreshment.
All this just a few minutes from Deák Ferenc tér!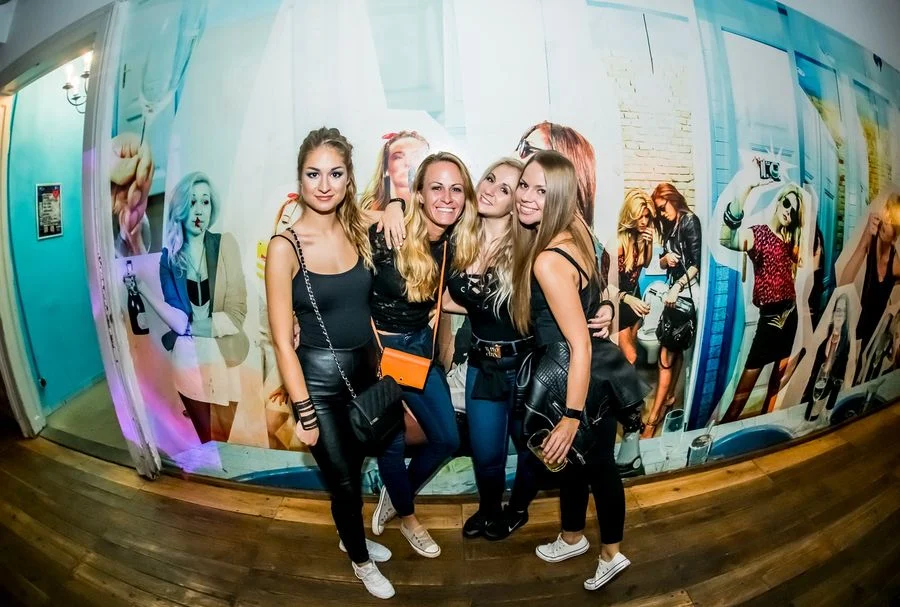 Even the party district will not disappoint those who want to eat only one delicious taste of Budapest's best street food. While strolling through the streets you can discover healthy dining, Mexican food, but of course Turkish and Italian cuisine.
For those looking for street food, visit the Caravan courtyard where you can choose from several food trucks under the open sky. Flavored, bbq and vegan foods are also available.
All this in the very center of the party district, on the corner of Kazinczy and Wesselényi Street, so it would be a pity to miss it! For those who prefer Middle Eastern or Mediterranean flavors, we recommend Dobrumba.
The open space on the corner of Dob and Rumbach Sebestyén Street (hence the name) is really cozy and we can bring our pets here too! For lovers of more sophisticated locations, Gozsdu Court offers many options, both food and drink.
The courtyard has its own roof terrace, but the other roof terraces of Budapest nightlife provide a unique experience.
An example of this is the roof terrace at 360 bar on Andrássy Avenue, which offers breathtaking views of the city.
Ruin bars are becoming more and more popular all over Budapest, so we can meet more exciting places in the party area. Of the more than 100 ruin pubs in Budapest, many can be found in this area. For example, the Simple Garden, opened in 2004, was the first such site in the city.
The Fogasház is located in the middle of the party district. After 10pm, the ruin pub is also a nightclub, with multi-story rooms featuring a variety of musical styles.
What do we call a ruin pub? These are bars that have been set up in ruined old buildings and have not been renovated to preserve the spirit of the place.
This is why downtown's classic buildings are so popular: they turn out to be a spectacular attraction in daylight and are taken over by the young and entertained at night.
Accommodation opportunities
Accommodation near the party district
In the heart of downtown, not only is the entertainment endless. Many great accommodations can be found just steps from the best entertainment venues. Mellow Mood Hotels also has facilities that are located in or near the party area. Young people can choose among our accommodation options because we have plenty of ideas.
The best options for entertainers are the Marco Polo Top Ho (s), the Atrium Fashion Hotel, Barcelo Hotel, the Baross City Hotel, the Star City Hotel and the Atlas City Hotel.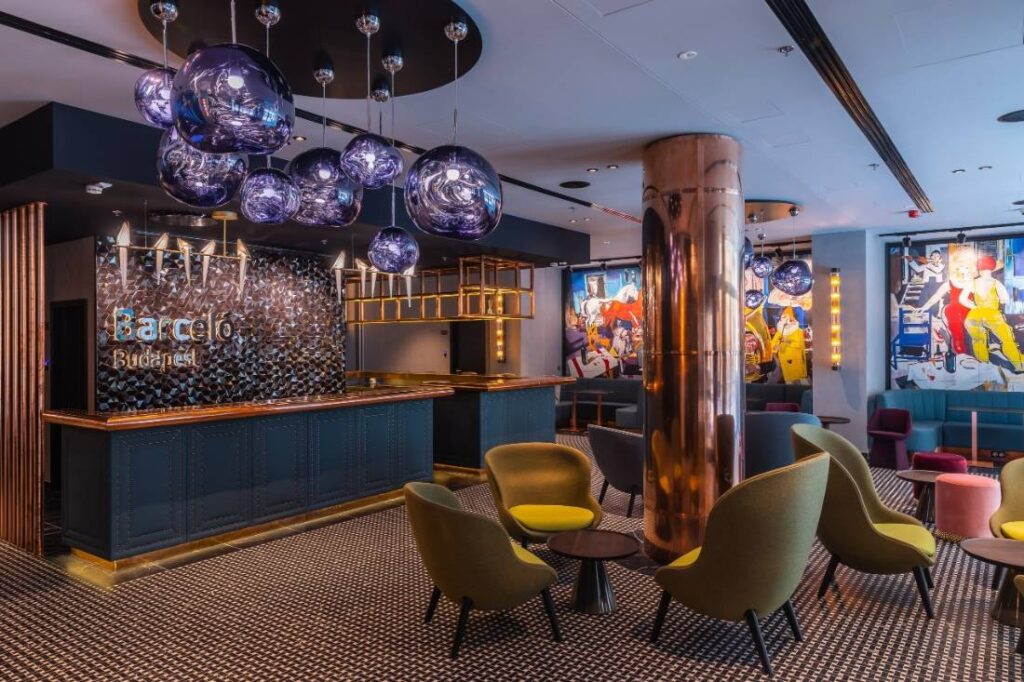 Those staying in this area do not have to worry about the noise of the night. The nightclubs, taking into account the people living here, take care not to disturb those who do not want to party. There is also good public security in the area: numerous cameras and patrol officers assure visitors that they are safe.
Nightlife in Budapest – activities
Daytime activities in the party district
If you don't just want to get out at night and have a look at all the sights in the area, there are plenty of activities in the party area. It offers an exceptionally beautiful view of Budapest from the top of the Budapest Eye. The Ferris wheel on Erzsébet Square can be seen from the Danube, the Buda Castle and a number of outstanding historic buildings.
If you are looking for excitement, the dozens of lounges available in this area are great opportunities. With a group of friends, the best choice is to spend hours and hours of activity and relaxation.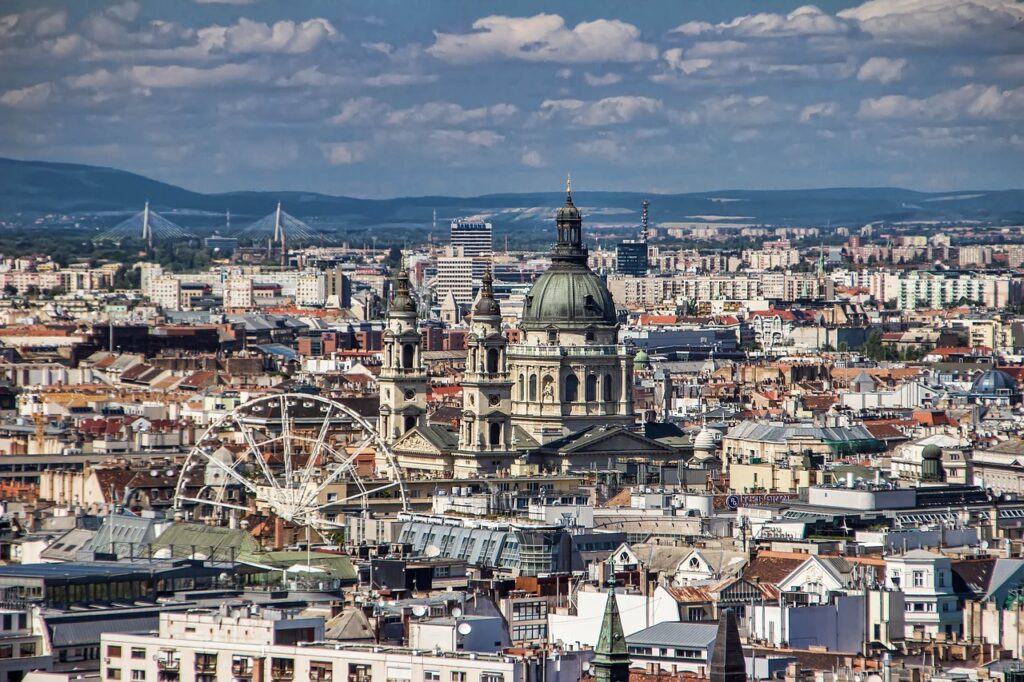 You don't have to go far for culture either
Beyond the wild nights, everyone desires a bit of silence, tranquility and relaxation. Of course this is also possible in the party district. Are you ready to feel the real Budapest lifestyle? If you want to relax after a busy night, we have the opportunity to watch a superb play at the Örkény Theater or take a walk on Klauzál Square. And underground museums are open to museum lovers.
The party district is easily accessible from anywhere by car or public transport. The tram on the Boulevard, which runs every few minutes. You can also try the M3 underground station is at the gate of the party district.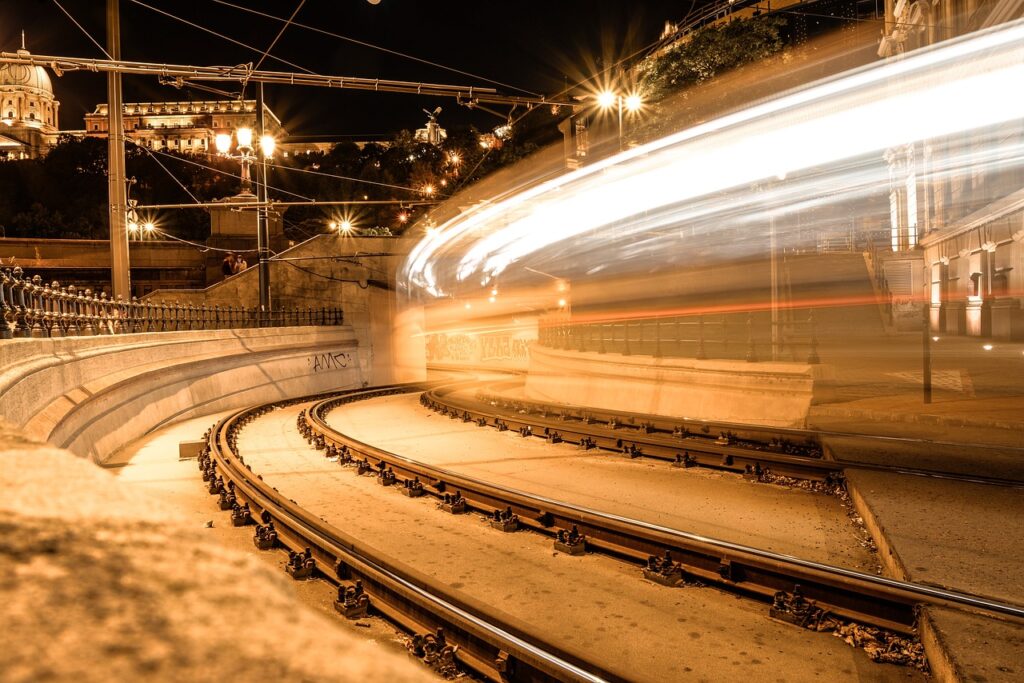 Taxi drivers are ready for the gold mine. They are able to travel at any time due to the many entertainment venues. They are sure to find a free car within a few meters.
Guests arriving from abroad can quickly reach this part of the city center. Ferihegy – Király utca distance can be reached by car in half an hour. Isn't it cool?  And for night owls (who don't want to party), there are shops that are open at night.
Affordable Nightlife in Budapest
The entry fees to most bars and dance clubs are usually around 1 000-2 000 HUF (€3 – €7). Booze is relatively cheap, so you can get drunk without going bankrupt. (about €2 for a pint)
You must be over 18 if you want to buy alcohol or cigarettes in Hungary.
If you visit Budapest you must visit Deák square. It's one of the most popular meeting point in the city, and a significant intersection of Hungarian youth. The area is full of clubs, bars, restaurants.  You can wantonly sit outside in the huge park of the square.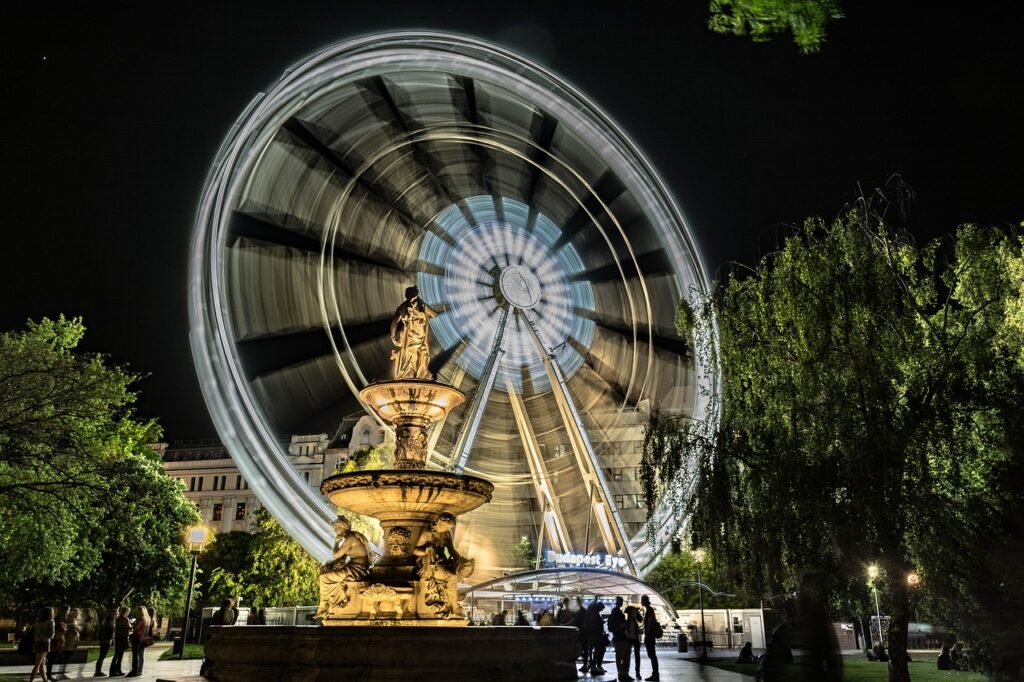 You can meet hookers advertising themselves on the street especially in Király street and Dob street. Don't ever spend a single cent on them, because they might rob you. You can easily find drug dealers on the same street but never buy anything because drugs are dangerous. It's also very illegal to use them in Hungary.
Budapest is the most popular stag do destination in Europe, and it's full of strip bars. Never go to any strip bar without asking us. We can take you to an elegant and safe one. The other could charge you with fake amount of consumption.
If you want to look at the city from different angle, try Buda side where you can easily climb up to Gellért hill with a bottle of wine (drinking is not aloud on the streets), and admire how amazing Budapest is.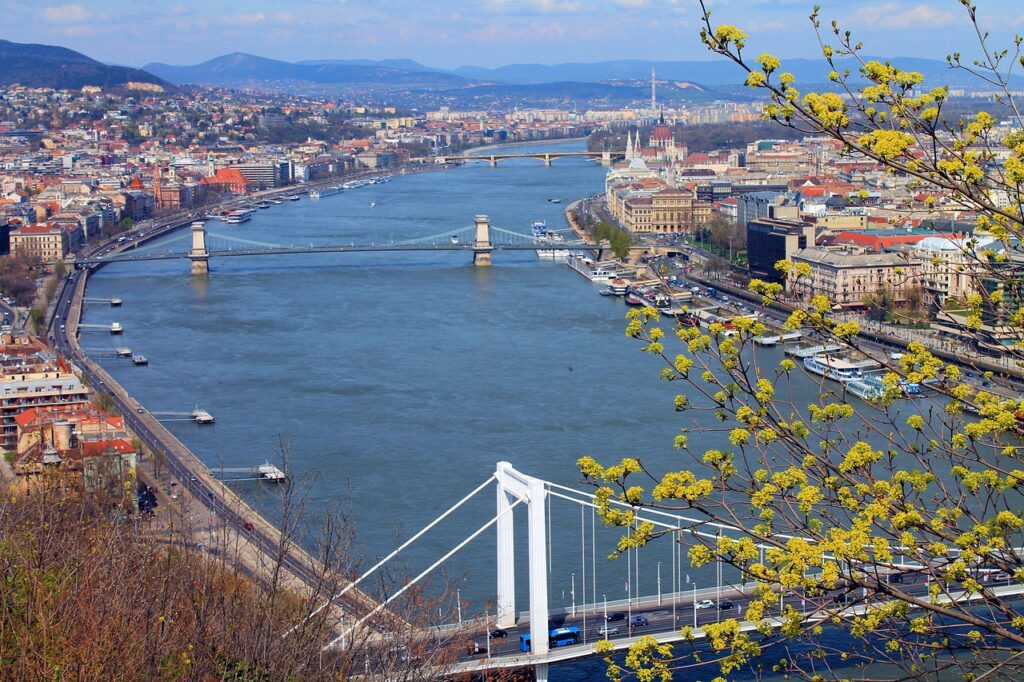 You can find open air music clubs especially summer time like Romkert club or Pontoon near the astonishing Chain bridge. In many clubs there is live music!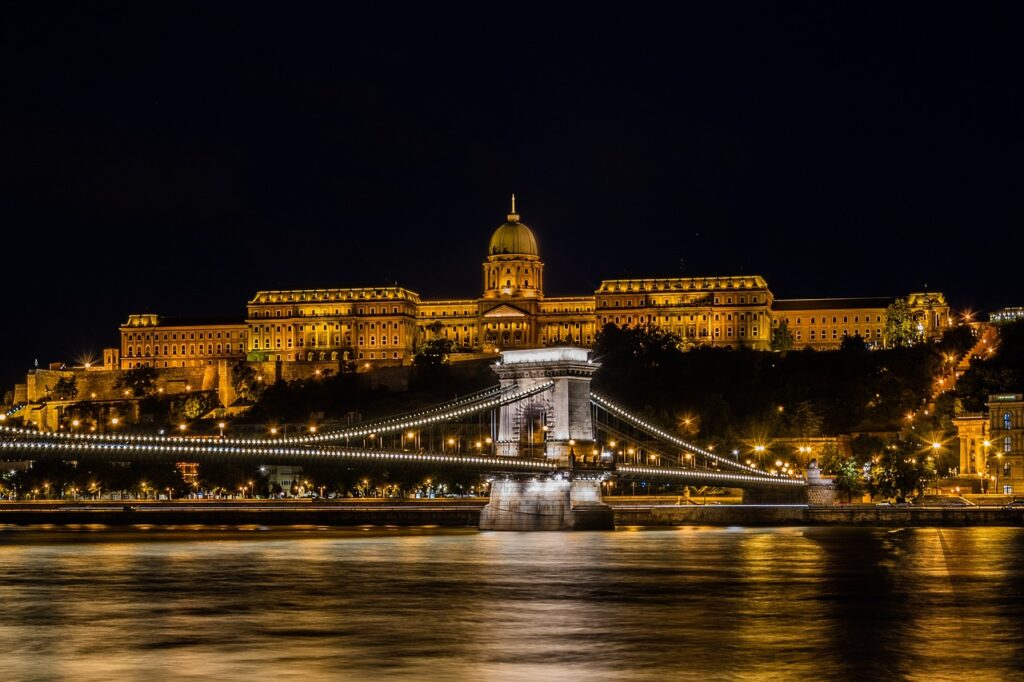 The public transportation is very good at late night or early morning as well, but you can easily take a taxi (only from a company). Freelancers could charge you lot more. They have black sign on the top of the roof.
Nightlife in Budapest – What else can I do in the evening?
Other Popular places and events in Budapest
The " Sparty " (for " Spa-parties ") at the Szechenyi thermal baths
On Saturday evenings, throughout the year, the famous Széchenyi thermal baths in Budapest welcome revelers from all over the world to enjoy its famous " Spa-parties ", or " Sparty ". It's a unique opportunity to let your hair float (and dry) your hair in beautiful surroundings, with DJs putting on plenty of live sets, while light shows transform this historic spa into one of the best nightclubs in town.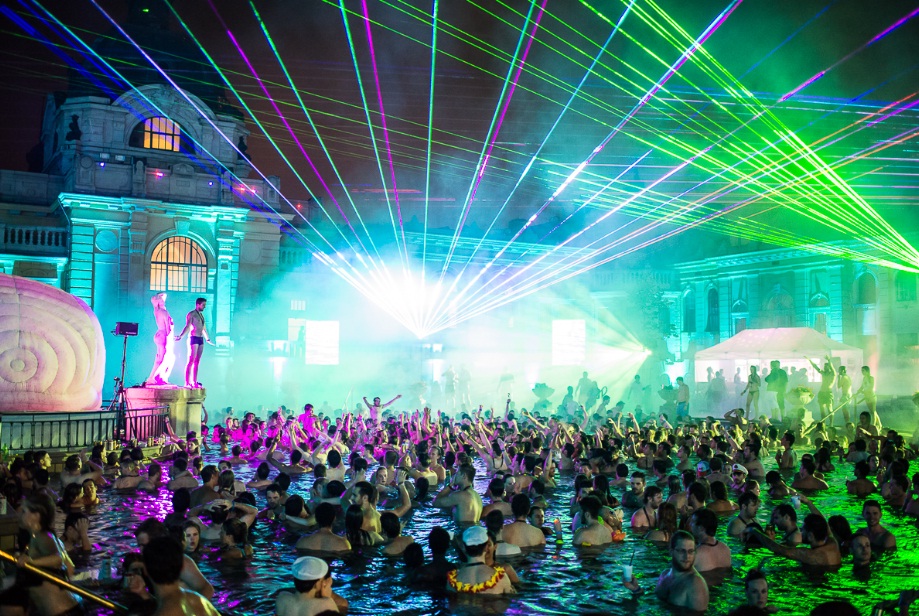 Nightlife in Budapest – Night baths at the thermal baths of Rudas
For a relaxing bathing session in the middle of the night, head to the Rudas thermal baths at the foot of Mount Gellért. Built in 1550, under the Ottoman Empire, these baths underwent a complete renovation in 2006, and today present a most modern interior, while retaining original elements, which testify to its Turkish origins.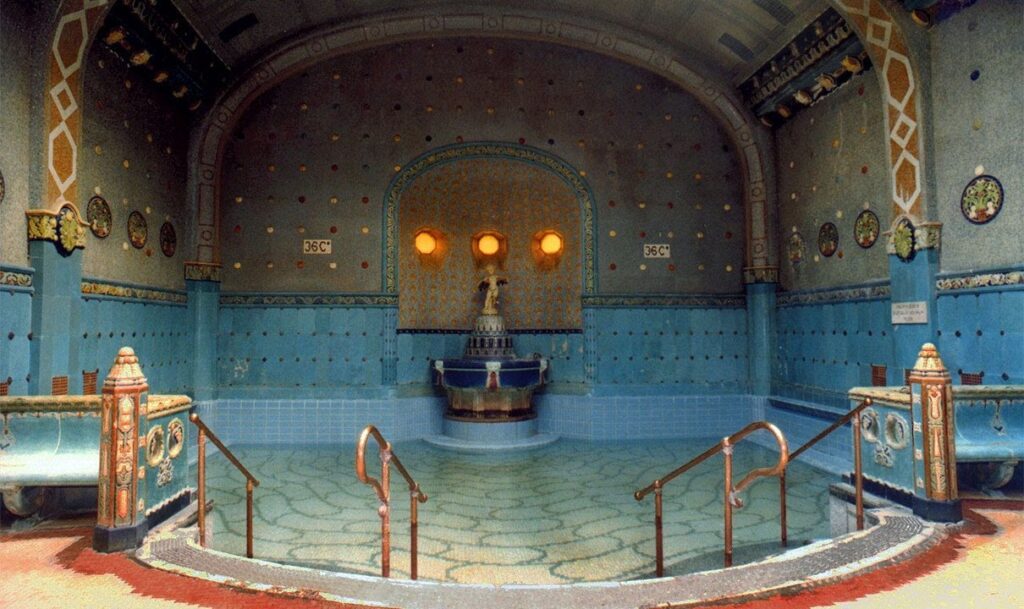 On Fridays and Saturdays, the thermal baths are open from 10 p.m. to 4 a.m.  They offering you an original way to spend a unique night in Budapest.
Dare to challenge yourself in an "Escape Room"
If you like a challenge and like a challenge, this could be a fun way to start an evening. The craze for "escape games" has grown in popularity in recent years, and Budapest offers a wide range of them.
Participants are locked in a themed room. They have one hour to search for a number of clues and solve puzzles in order to escape.
There's a wide range of difficulty levels and themes, from fun, wacky, to fabulous, to spooky (who would be tempted by an adaptation of the Saw movies?). To test a safe bet, go to the E-Exit, which offers three themes to choose from. Good luck !
Enjoy a drink in the garden
Colorful decorations, hammocks, and a relaxing atmosphere are undoubtedly gathered in the outer gardens of Budapest. Drinks are generally reasonably priced, and establishments generally cater to an international crowd. Isn't that amazing?
These pleasant outdoor places are an ideal opportunity to start a summer evening on the right foot. The Koleves in the 7th arrondissement is hugely popular with locals and passing visitors alike, thanks to its laid-back beach vibe.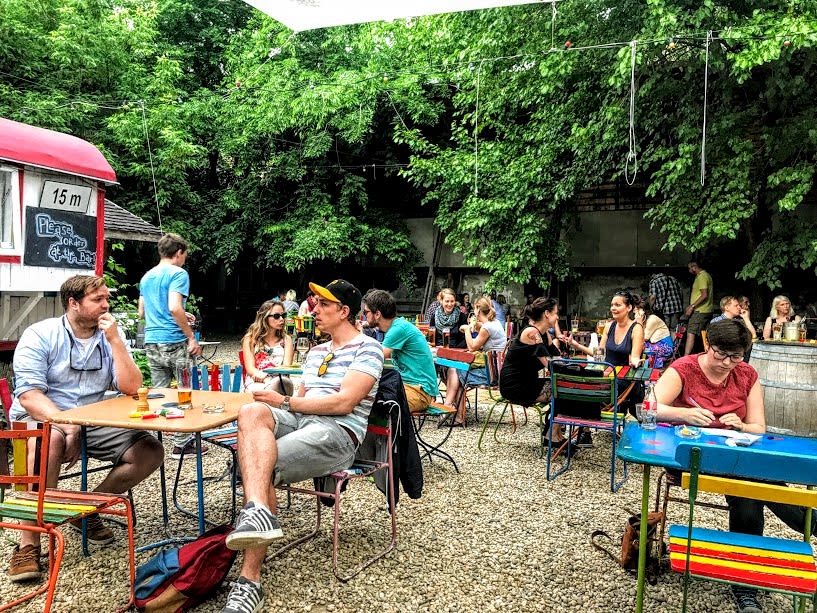 New York Cafe & Cigar Bar
Located in the Boscolo New York Palace Hotel, this restaurant celebrates the Italian way of life through the quality of its cuisine.
Here, exquisite flavors can be discovered in an unforgettable atmosphere, made of gold, velvet, silverware, which evokes in its visitors the nostalgia of a bygone era.
The NewYork Café is frequently considered the beating heart of the hotel, and is usually filled with intellectuals and artists, who hold their business meetings there.
The layout, on 4 floors, and the original decoration of the establishment have managed to preserve its historical splendor, while the adjoining Cigar Bar can be perceived as a place lost in time, which will delight the most nostalgic among you. .
The Las Vegas Casino
Do you like gambling? The Las Vegas Casino, housed in the Sofitel hotel in Budapest, is an exciting place where luxury and gambling meet.
Enjoy a bird's eye view of one of the Hungarian capital's most remarkable sights, the historic Chain Bridge spanning the Danube, while participating in the thrilling activity of tabletop gaming. Since its opening night in 1992, hosted by Sylvester Stallone and Arnold Schwarzenegger, the casino has managed to maintain its status as a world-renowned gambling venue.
In addition to the most popular live and electronic casino games, offering a range of betting choices to suit all budgets, the multilingual and highly qualified staff will ensure a relaxed experience, the establishment offering a VIP welcome to travelers elite. The establishment can also provide private rooms and tables for players looking for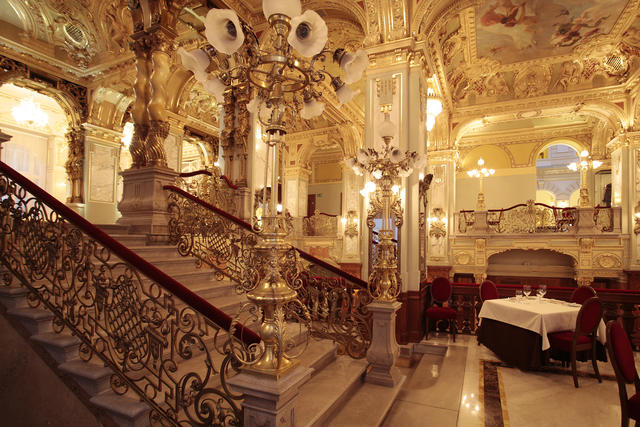 Nightlife Budapest – Clubs
Popular clubs of Budapest – Nightlife in Budapest
Peaches & Cream
Do you like hip hop music? Budapest number one R&B and Hip Hop club with amazing party culture and colorful variety on quality drinks.
The party starts by 10 pm, but the place is not crowded that time. Peaches & Cream is the official partner of Stag VIP Budapest. We can take you there by different ways or we can book the best tables for you. Peaches & Cream is a safety and well trusted nightclub with unique atmosphere and professional services. Book your table with us.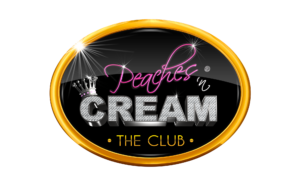 Ötkert
As many clubs are closed near Basilica area 5kert became the number one club in that area. The drinks are more expensive but the quality is on a higher level. The club is full of beautiful local girls and hot local boys. This club gets full very soon, as it opens by 11 pm on Thursday, Friday and Saturday.
There are two dancefloors for different music and one hidden Club uniquely in the Club called the Secret Room. Don't let the opportunity to visit this pearl of the 5th district.
See more:
Instant – Fogas
One of the greatest party complex of the pulsing 7th district of Budapest. Fogasház became mainly music club, with from the quiet evening acoustic gigs to the night DJs of all kind.
Do you want to try a different part style?
Thematic parties or current bashes, for all it was worth, and still it's one of the most popular nightclubs of Budapest. In 2017 Fogasház and another famous club Instant melted in one big party complex. It's usually the last station of our legendary pub crawls.
Interesting and exciting to see how a one-room underground ruin club became the biggest and the bravest concern, the first grandiose party venue in the capital, what had never be seen here before. We are pretty sure they won't let us down with the newnesses.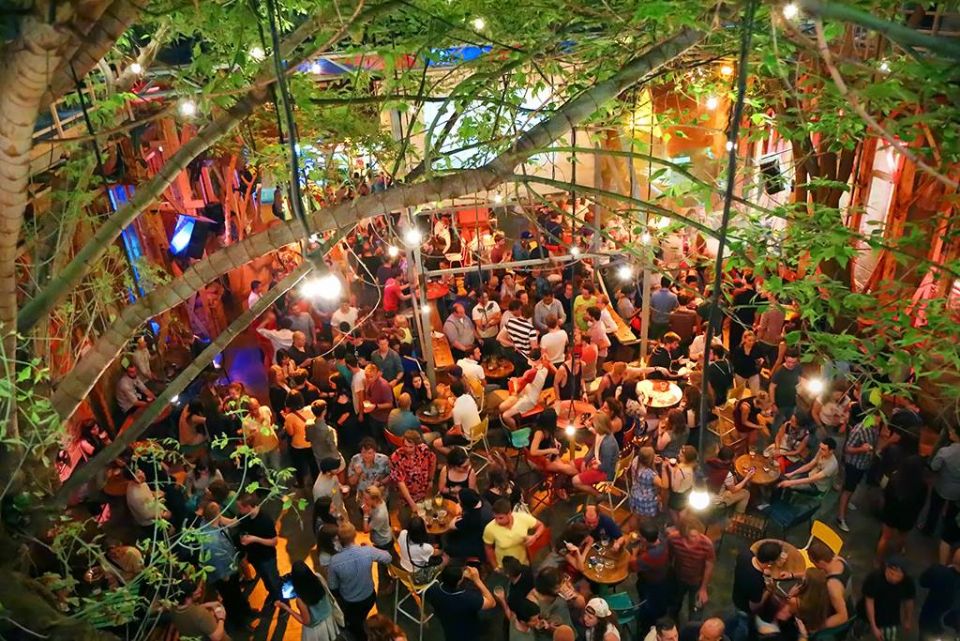 Aquarium club
Do you like clubs with open air options? One of the biggest event halls in the city center of Budapest. Deák square perhaps the best-known meeting point of downtown Budapest, and this club is in the middle of everything.
There is always a good concert and a smashing exhibition, performance, or other event happening here, in a friendly scene, situated right in the city center. Even if it's just a relaxing cocktail with fine food on the terrace, or a trance night till early morning this place is is unbelievable with it's different shades.
See more:
Title: Elevate Your Nights: Budapest's Top 5 New Bars and Clubs in 2024
Budapest, a city renowned for its rich history and vibrant nightlife, never ceases to amaze with its evolving entertainment scene. As we step into 2024, the Hungarian capital welcomes a slew of new bars and clubs that promise to redefine the way we experience the night.
From sky-high lounges to cutting-edge techno havens, each of these venues offers a unique and unforgettable journey into Budapest's after-dark world.
1.White Raven Skybar & Lounge: Where Luxury Meets Panoramic Views
Situated atop one of Budapest's architectural marvels, the White Raven Skybar & Lounge is a testament to elegance and opulence.
This upscale establishment boasts an impressive blend of modern aesthetics and timeless sophistication. As you step onto the terrace, you'll be greeted by breathtaking vistas of the Danube River and the city's iconic landmarks.
With an extensive menu of handcrafted cocktails and premium spirits, White Raven Skybar & Lounge elevates the art of mixology to new heights. Whether you're enjoying a romantic evening or a night out with friends, this sky-high oasis promises an experience that's second to none.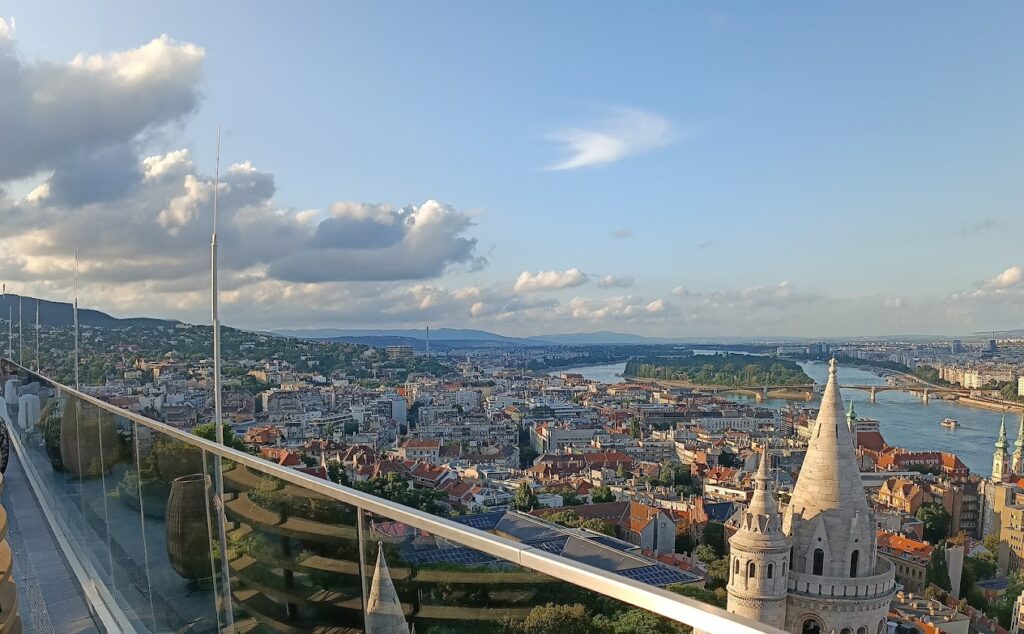 2. Kaamixology: A Symphony of Flavors in Every Sip
For the discerning cocktail connoisseur, Kaamixology is a revelation. This intimate yet vibrant bar has taken Budapest by storm with its innovative and outstanding mixology creations.
From the classic to the avant-garde, each cocktail is a work of art, meticulously crafted to tantalize the taste buds and ignite the senses.
The bartenders at Kaamixology are true alchemists, pushing the boundaries of cocktail craftsmanship. With an ever-evolving menu and an atmosphere that exudes creativity, Kaamixology is a must-visit for those who seek the ultimate cocktail experience.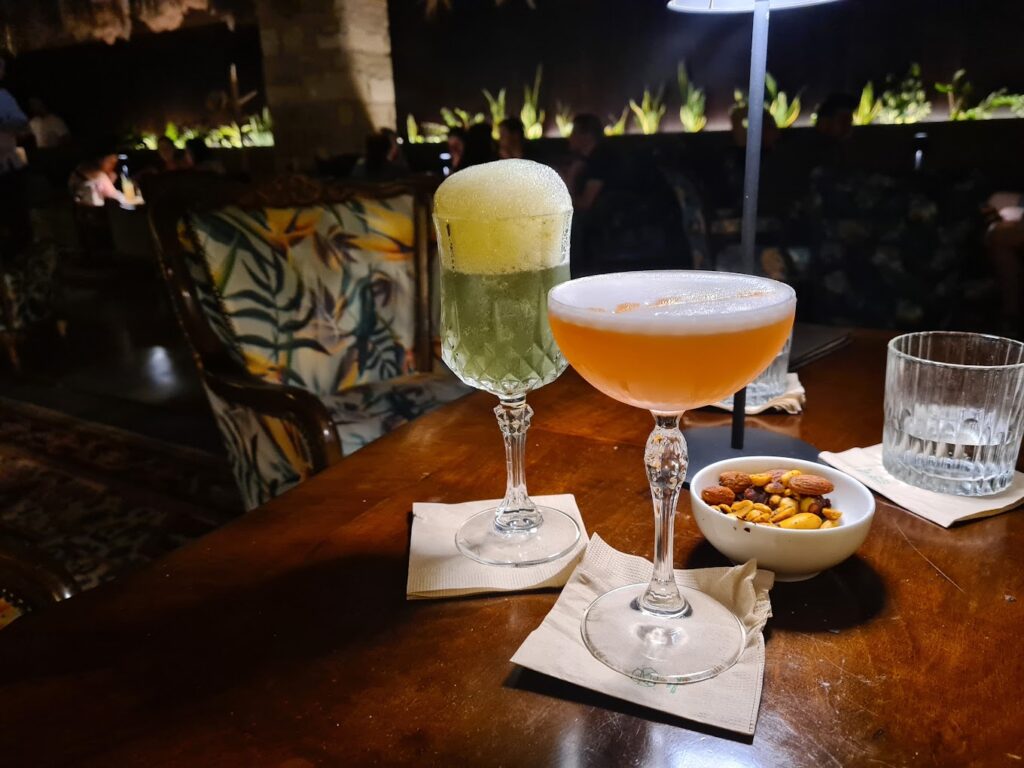 3. Dojo Club: Embracing the Pulse of Techno
Electronic music enthusiasts will find their sanctuary at Dojo Club, a newly established hotspot that pulsates with techno vibes.
Tucked away in the heart of Budapest, Dojo Club is a haven for those who crave immersive, high-energy beats. The venue's minimalist design and state-of-the-art sound system create the perfect canvas for local and international DJs to weave their sonic tapestries.
Whether you're a seasoned techno devotee or a curious newcomer, Dojo Club promises a night of unadulterated auditory bliss.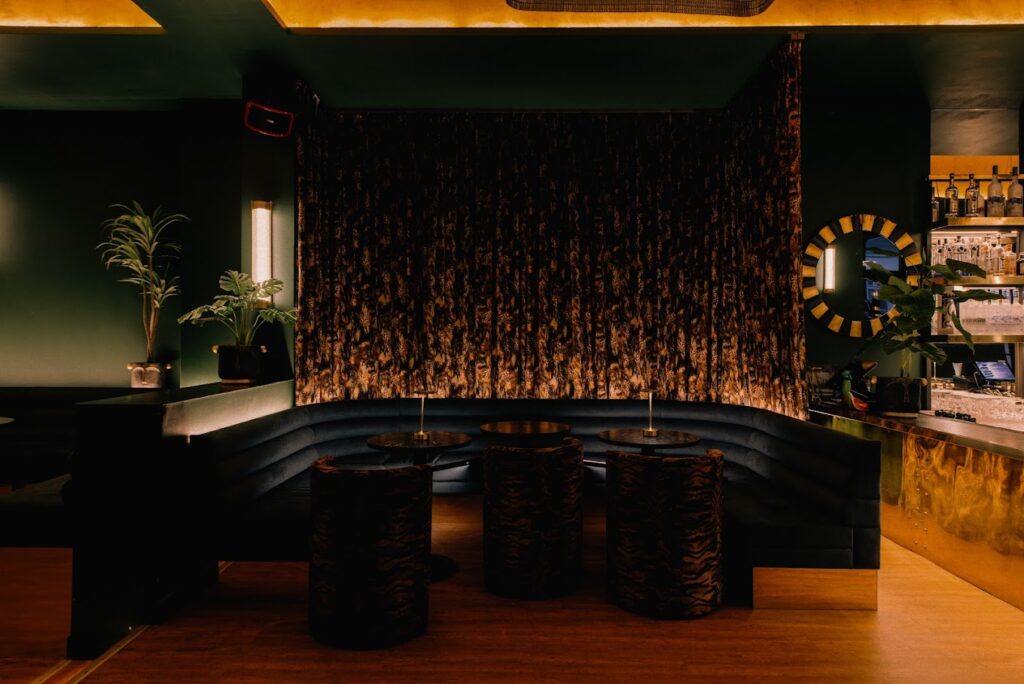 4. Zsiráf at Buda Side: A Fusion of Charm and Culture
Crossing the Danube to Buda, Zsiráf (Giraffe) is a refreshing addition to the city's nightlife on the west bank. This eclectic bar seamlessly blends modern aesthetics with the neighborhood's historic charm.
As you step inside, you'll be greeted by an inviting ambiance that pays homage to Budapest's cultural heritage. Zsiráf offers a curated selection of local wines, craft beers, and artisanal cocktails, allowing you to savor the flavors of Hungary while enjoying live music and engaging conversations.
Whether you're a local resident or a curious traveler, Zsiráf invites you to unwind and connect in a truly unique setting.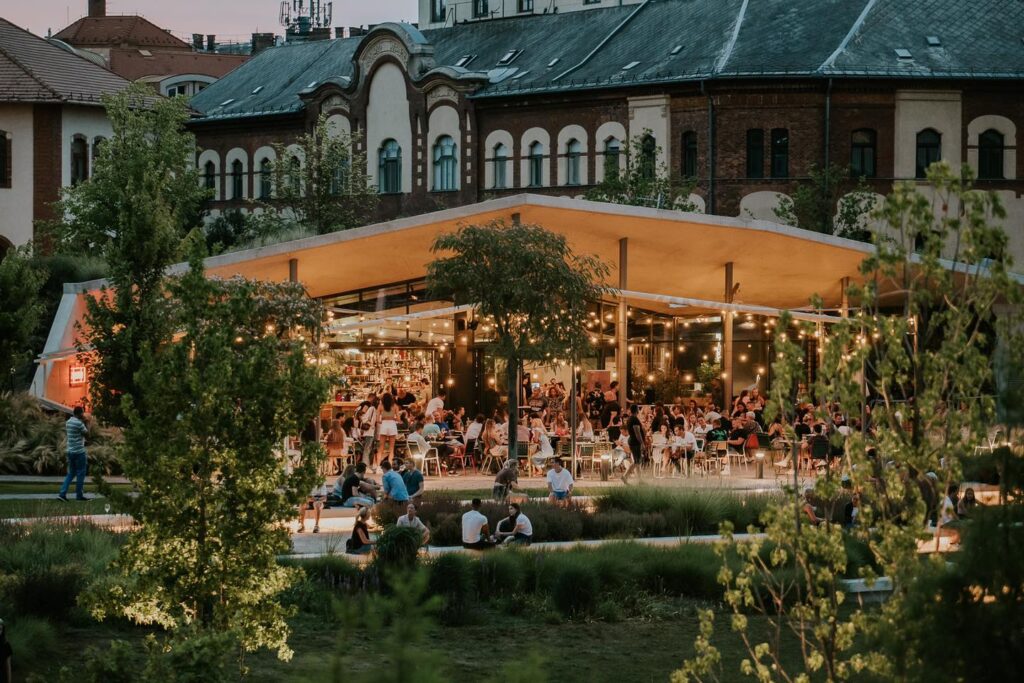 5. Spritzbar at Gozsdu Court: A Bubbling Oasis of Refreshment
Gozsdu Court, a bustling hub of entertainment, is home to Spritzbar, a haven for those who appreciate the simple yet delightful pleasures of life. With its laid-back atmosphere and a focus on aperitivo culture, Spritzbar offers a diverse range of spritz cocktails and light bites that make for the perfect prelude to a night of revelry.
The open-air courtyard setting adds a touch of relaxation to the urban energy of Gozsdu Court, making Spritzbar an ideal destination for both daytime lounging and evening mingling.
As Budapest's nightlife continues to evolve, these five new bars and clubs for 2024 showcase the city's dedication to innovation, culture, and entertainment. From high-altitude luxury to underground beats, each venue offers a distinctive experience that contributes to the city's dynamic after-dark landscape. Whether you're seeking panoramic views, outstanding cocktails, pulsating techno rhythms, cultural immersion, or a bubbling oasis of refreshment, Budapest's newest offerings have something for every nightlife enthusiast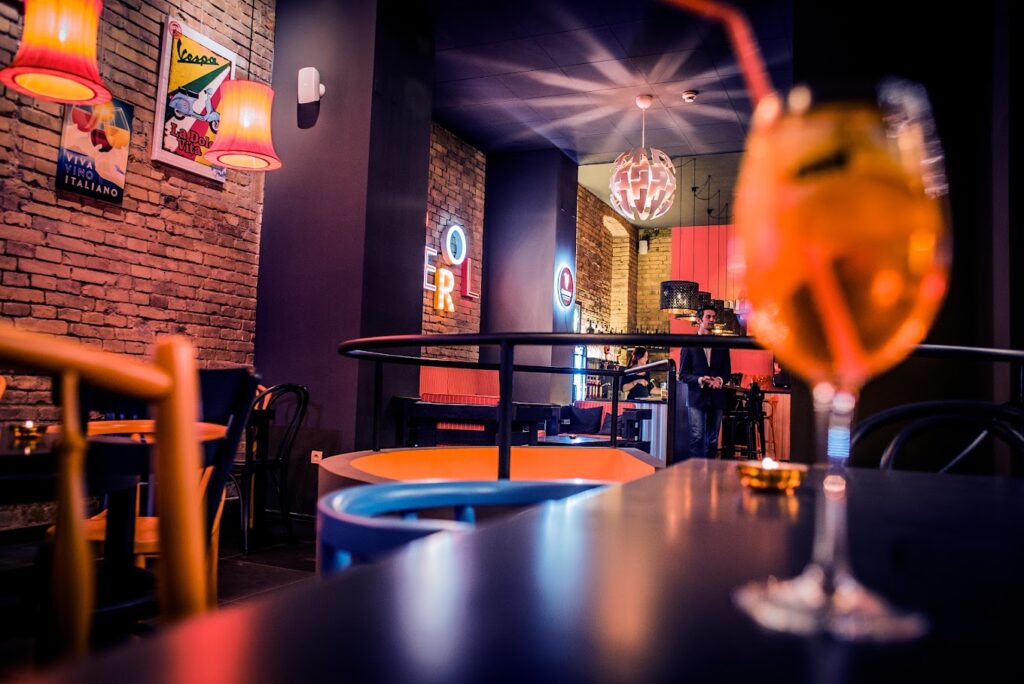 Nightlife in Budapest