Gun Shooting Budapest
Gun Shooting Budapest – The stag do Phenomenon for adrenaline lovers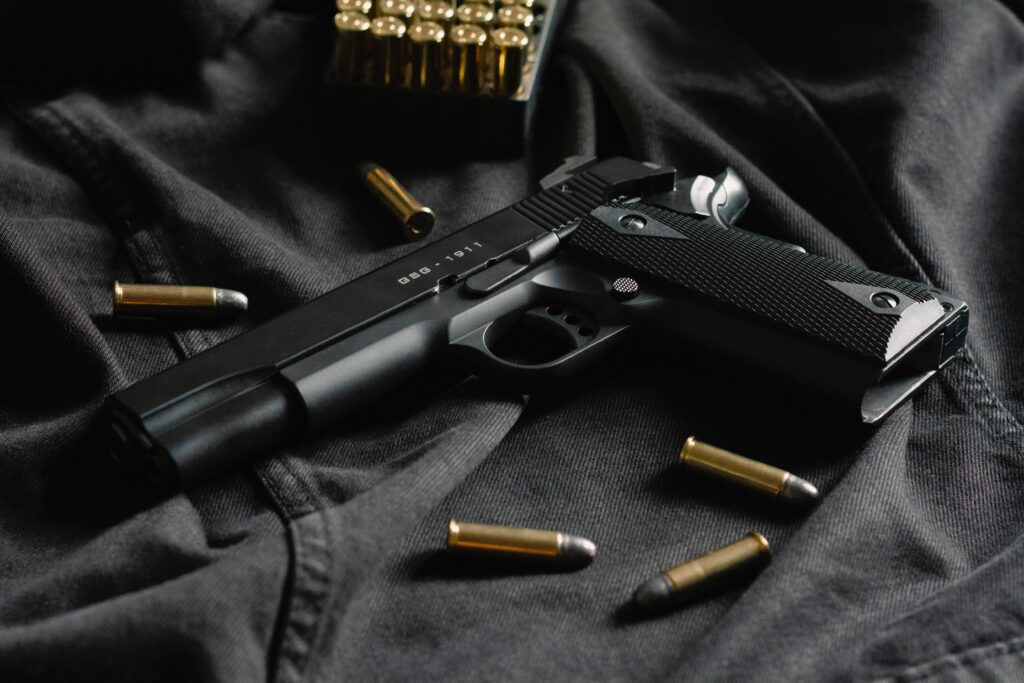 For those seeking an adrenaline-pumping, action-packed stag do experience, Budapest has something extraordinary in store – gun shooting! Swap the traditional pub crawl for a day of firepower, where sobriety meets excitement, and a private pick-up ensures your group is on target for a memorable experience.
With an arsenal of weapons including the iconic AK-47 and Glock 17, Budapest offers a unique stag do activity that's sure to be a hit.
✓CLICK HERE FOR GUN SHOOTING ACTIVITY✓
Gun shooting Budapest – Firearms Experience
Budapest, known for its rich history and vibrant culture, may not be the first place that comes to mind for a stag do with guns, but the city is home to exceptional shooting ranges that cater to thrill-seekers.
The firearms experience is a daytime adventure that combines the rush of firing powerful weapons with the stunning backdrop of Budapest.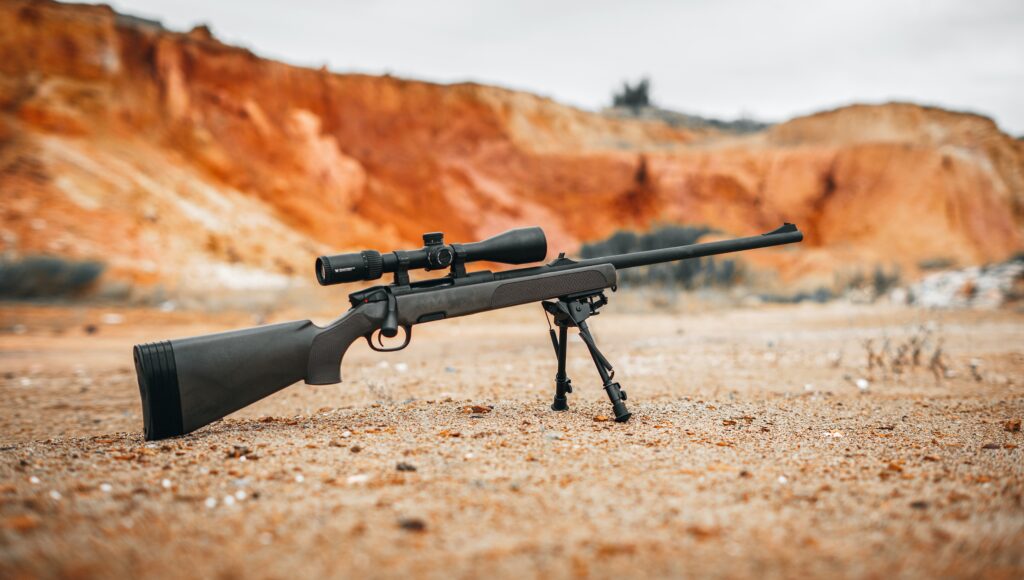 The Itinerary: A Two-Hour Shooting Extravaganza
Your stag do begins with a private pick-up from your accommodation, setting the stage for an exclusive and convenient adventure. A friendly and knowledgeable coordinator, often referred to as the "pretty coordinator," accompanies the group throughout the experience, ensuring safety and providing guidance on each weapon.
The gun shooting Budapest session typically lasts around two hours, including transfers, making it an ideal daytime activity. This timeframe allows the group to indulge in an adrenaline-fueled experience while still leaving plenty of time for evening celebrations.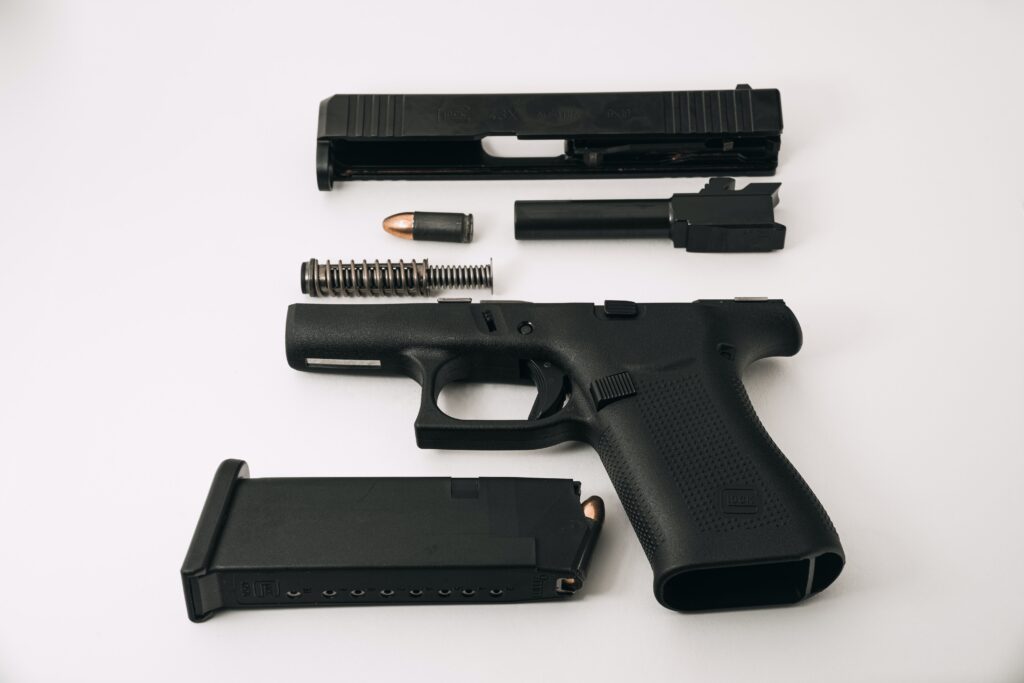 The Arsenal: AK-47, Glock 17, and More
The highlight of the Budapest gun shooting experience is undoubtedly the arsenal of firearms at your disposal. From the legendary AK-47 to the sleek Glock 17, participants have the opportunity to test their marksmanship with a variety of weapons. Each gun comes with its own unique thrill, providing a diverse and exhilarating shooting experience.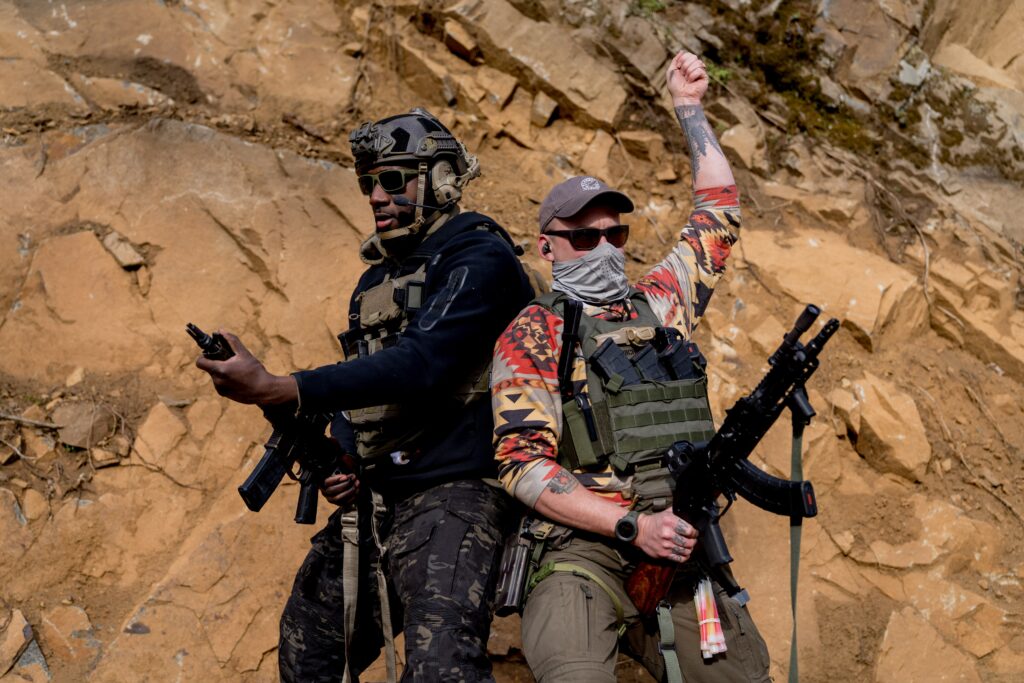 Gun shooting Budapest – The Sober Advantage
Unlike traditional stag do activities that often involve alcohol, the gun shooting experience in Budapest takes a different approach by requiring participants to remain sober. This not only ensures safety but also allows participants to fully immerse themselves in the intensity of the activity. The focus is on precision, concentration, and the sheer thrill of firing powerful weapons in a controlled environment.
Safety First: Professional Instructors and Secure Facilities
Safety is of the utmost importance during the gun shooting experience. Professional instructors guide participants through every step, emphasizing proper handling and shooting techniques.
The shooting ranges in Budapest are equipped with state-of-the-art facilities, adhering to strict safety standards to provide a secure and controlled environment for the activity.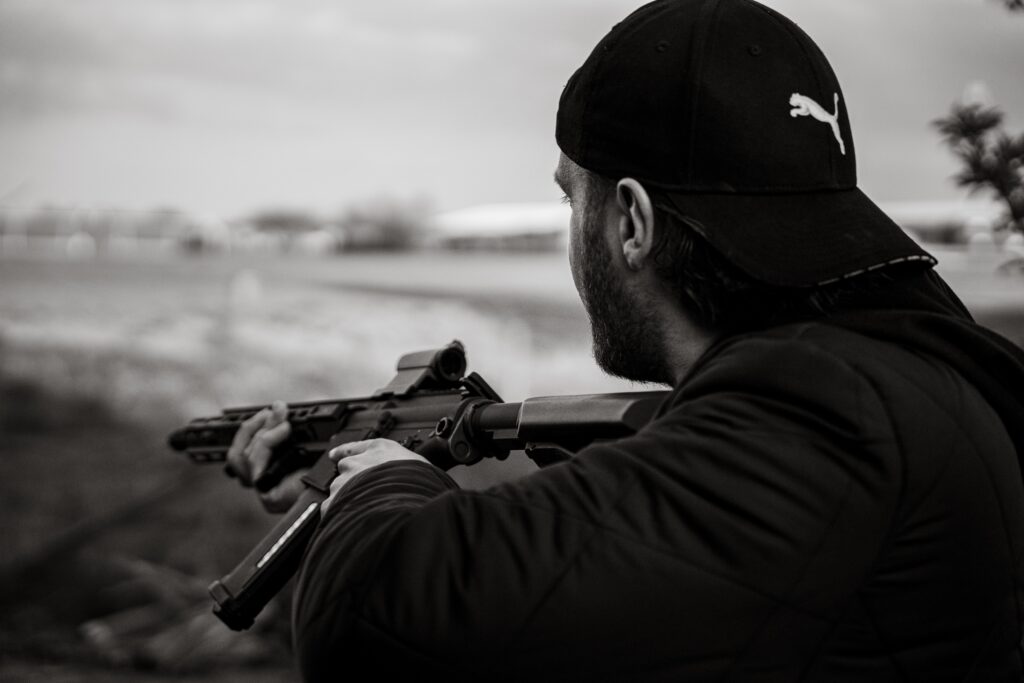 Budapest's gun shooting experience adds an exhilarating twist to traditional stag dos. With a private pick-up, a knowledgeable coordinator, and an impressive array of firearms, this daytime adventure promises excitement and camaraderie.
So, if you're looking to trade the typical pub crawl for an unforgettable experience that gets the heart racing, lock and load in Budapest for a stag do like no other.