Gun Shooting in Budapest
Gun Shooting in Budapest with the right attitude and skill can raise anyone to the level of sportsmanship. Besides relaxation it requires constant attention and discipline. It is quick to learn and a perfect fun for any stag do in Budapest.
CLICK HERE FOR STAG DO ACTIVITIES
Gun shooting activity is becoming more widespread and is available in many pars of Hungary. In these cases, different types of weapons are best tried out, or even a professional combat simulation.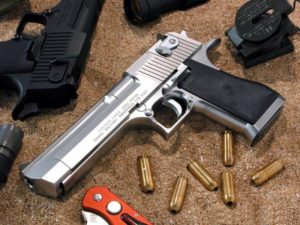 In this article, we'll give you detailed information on adventure shooting to make sure you know what you're up to when you book it for your stag weekend in Budapest. After reading this article, it becomes clear who can take part in such an activity, what weapons to choose from, and under what circumstances. The shooting range rules, etiquette and the role of airguns will also be discussed. Anyone, even underage children, can take part in the fun shooter itself. The law only determines who can work with what type of weapon. Guests over the age of 18 may request any of the weapons in the given shooting range. 14-year-old can now shoot with a shotgun, and from the age of 16 they can shoot at 22 caliber. If Persons under the age of 14 wants to try gun shooting in Budapest may only practice air rifles or hold an official competition license.
CLICK HERE FOR STAG DO ACTIVITIES
In Hungary, public shooting ranges are open and and can be used for everyone. No permit is required for testing and practicing weapons. If you want to explore the world of sports, feel free to visit such an activity in Budapest. Although statistics show that more men are interested in shooting than women, shooting ranges also welcome female visitors. Experience has shown that with the right weapon, female shooters can easily compete with men. The same goes for children, because in this case too much depends on the choice of weapon.
Most public shooting ranges generally have five different categories of weapon to choose from. In many cases, it is possible to try several types of programs, while there are weapon-specific exercises. These five categories include pistols and revolvers, semi-automatic rifles, sniper rifles, shotguns and air guns. Within a given category, several brands are represented. The choice should not only be driven by curiosity, but should also take into financial opportunities, fitness and previous shooting experience.
★Pistols and revolvers
These two sub-types fall into the category of handguns. It is a small firearm belonging to a firearm and distinguishes it from the rest by the fact that it is enough to hold one or two hands for a shot. Longer arms require resurrection or shoulder tightening. The revolver is easily distinguishable from any pistol due to its specific rotation.
★Semi-automatic rifles
A rifle is a weapon of smaller mass and size with a lower range range than a rifle. It can also fire some type and series shots with its fire changer. This structure is able to switch between the two modes. It has a higher ammunition capacity compared to a rifle. Easy to recharge and use, shoulder support is needed for accurate targeting. It is usually used by the infantry as a personal firearm.
★Sniper rifle
A sniper rifle is a weapon that is capable of outperforming a general infantryman's weapon. With such a weapon, the focus is always on accuracy.
For this reason, rotary-sliding rifles are still used today because they are most effective. For head shots, the typical range is within 300 meters, while for busts, it is within 850 meters. For such long ranges, appropriate rifles must be used. Calculating the orbit is not an easy task as a 1000 m run with a 4 km / h wind pushes the hit 90 cm.
★Shotgun
A shotgun is used by hunters on the one hand and a sport-specific version on the other. Typically they are distinguished by their operating principle, the number of pipes and their arrangement.
★Air Weapons
Air guns do not count as sharp ammunition as they usually work with some kind of cartridge. It can be safely placed in the hands of children, used for paintball, or recommended for those who do not want to shoot with a sharp weapon. You can choose between a pistol, a rifle and even a machine gun.
★An average gun shooting procedure
After selecting the weapon or weapons, you should undergo a shorter theoretical training. An instructor with many years of practice as a shooting instructor and with appropriate exams will take over the general knowledge of the shooter. These include demonstrating security rules, demonstrating the safe use of the weapon and how it works properly.
Please be sober guys 🙂
After that you can master the shooting mode correctly. The instructor will show you how to add a posture to the weapon of your choice, as well as targeting, breathing, firing and other shooting techniques.
The instructors pay attention to their guests as they provide useful tips to the shooter in addition to those mentioned above. These allow you to maximize the number of shots fired, making the experience even more memorable. Anyone who wants to try Gun shooting in Budapest should arrive in the proper outfit. For outdoor practice, the weather should be adjusted and the indoor temperature should be regulated, which can be found on the site's website. The look should be more athletic. For practicality, deep cuts or clothing that limits the shooter should be avoided.
★Adventure shooting for kids: the air pistol
Adventure shooting can be enjoyed not only by adults and juveniles, but also by the little ones. They can also shoot with the type of weapon that suits their abilities and age. Today, there are several adventure shooting ranges for children who have acquired airguns very similar to firearms.
Usually, these devices work with either pre-compressed air (PCP) or CO2 cartridges. This means that the weapons do not need to be fired per shot, and one of their advantages is that they do not move or fire back when fired.
Air rifles are most often used for shooting and sitting upright. It is possible to mount binoculars and optical sights on the weapons for greater accuracy.
For children, shooting ranges not only provide a variety of weapons, but also create a variety of conditions. Challenging targets can move, spin, fly or tilt. Shooting ranges with a modern system can simulate sniper conditions, but you can also experience battlefield situations.
★Shooting etiquette and rules
Rules of shooting behavior are bound and strict for the safety of themselves and others. They may seem too much first for first time shooters, but they can provide a good sense of practice. Shooting with guns in Budapest is an ultimate experience for every kind of people.
 CLICK HERE FOR GUN SHOOTING IN BUDAPEST
The first and foremost rule is that the word of the shooter or instructor is sacred and all instructions must be followed without question.
In any case, make sure the weapon is charged or not.
In fact, the general advice is that all weapons should be handled as if they were charged, even if you just wanted to show them to someone else.
As a result, it is inappropriate to point the gun to other person. This kind of recklessness will not be rewarded by the instructor and he / she may request the offender to leave. The weapon should never be left unattended or touched by any other device.
You should only practice shooting in a clear state of mind and make sure that no one is standing near the target at every shot.
The necessary protective equipment should be worn at all times and should only be worn after practicing.
The gun should not rotate and the barrel should always point towards the target.
★Who is advised to give adventure shooting?
Gun shooting in Budapest can be a good gift for anyone even it's a stag do or a hen weekend as it is an exciting, varied activity. Like all outdoor and indoor sports, shooting requires full concentration during practice, but that price quickly pays off. The instructor's instructions can produce spectacular results. As a result, insecure shooters will quickly gain self-confidence and will be able to continuously develop what they have learned.
Shooting is not age-related. It can be donated to kids and teens who love shooting video games as much as adult office workers or athletes. Able to teach discipline, and last but not least family or team building programs. As long as all parties adhere to the rules and etiquette of the shooting range, no major problem can occur.