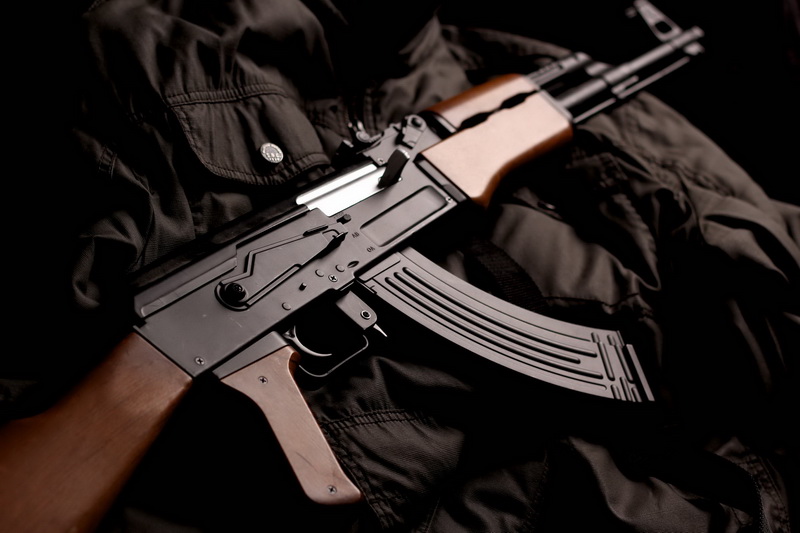 Target shooting in Budapest makes you feel like a real badass during your very best weekend! Add this mannish activity to your itinerary and you'll have an indescribable feeling. This gun shooting package is for gun lovers! Take the chance to try 5 different guns with 37, 47, or 51 shots each. This activity is the best at late morning or early afternoon, because you're already sober or aren't drunk yet.
★ CLICK HERE FOR OTHER ACTIVITIES ★
Gun shooting basic package in Budapest includes:
Tour guide
Transfer to the venue and back
37 shots each
22 LR MCM , Glock 17, Taurus Magnum, Remington Shot Gun, AK- 47
Free round of beer after the shooting
Target shooting in Budapest with AK-47 rifle - STAG DO
The bachelor party is the perfect opportunity to try a group of Kalashnikov shooting session, and you do so, because it's one of your favorite stag do activities in Budapest. Load your magazine with our extreme choice of cartridges, take aim and destroy the target!
If you're not the best shooter, don't worry, because at night, you'll also have plenty of opportunities to show off your skills... as a hunter!
The gun shooting session is one of our top sellers in Budapest.
Procedure of the activity:
Your guide picks you up and depending on your address and available shooting range, you can get there on foot, by tram (two tickets included) or by private minibus. Once there, a trainer explains everything in detail about the weapons and their use, do not hesitate to ask him all kinds of questions. After shooting safety training, shooters get to know firearms.
Then, accompanied by the trainer, you will be able to perform 25 shots with 3 different firearms (5 x AK-47, 10 x Glock 17, 10 x Ruger MK IV or similar depending on availability, in case of change, we will let us know). After the shots, you pick up the targets for the souvenir and drink your beers before returning by minibus to the apartment.
Location and time:
-Duration of the activity: approximately one hour, depends on the speed and size of your group.
-The journey is around 20 – 30 minutes (depends on your exact address, road traffic and available shooting range).
-Total duration: about 2 hours, transfer included.
-The stag shoot activity in Budapest is available all year round, as the shooting range is indoor.
Options to add:
Want to do more? Try our 4-gun or 7-gun shooting package, with a selection of firearms and an impressive number of shots.
For a complete surprise, you can add a super sexy fake hitchhiker who showed up on your bus to put on a show during the outbound journey.
Good to know :
We have two shooting ranges to choose from depending on availability. Or, we organize the activity for you in the city center and in this case, you have two tram tickets included for the trip. Or for the shooting range which is 20-30 minutes from the center of Budapest, you have the return minibus transfer included in the activity.
The price is calculated on a group of 10 people with a minimum of 2 activities and is to be expected per person.
The organizer reserves the right to refuse groups arriving drunk or under the influence of drugs, in the event of dangerous behavior the activity is immediately suspended.