Ruin Bars Budapest
Best Ruin Bars In Budapest – The Ultimate Top 5 List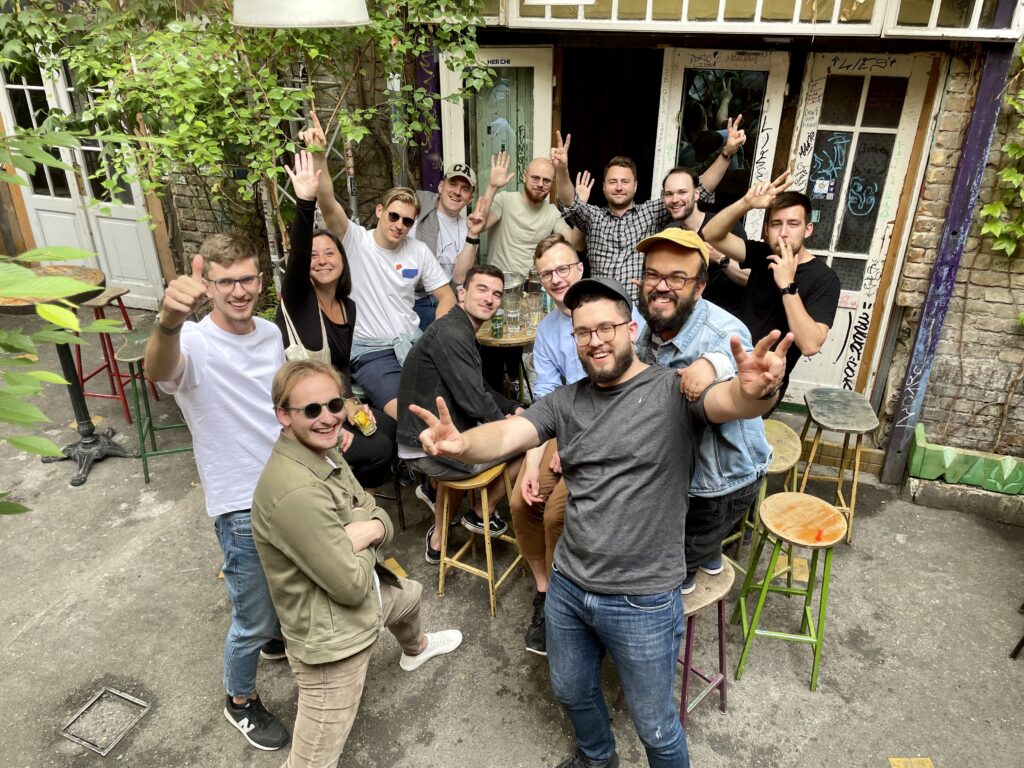 Ruin Bars Budapest – The history in a nutshell
Berlin, November 9, 1989. After years of intensive Cold War, the Berlin Wall comes down, symbolizing the end of communism. For Eastern Europe, it is the beginning of a new era.
Vestiges of Stalin's shattered dreams, hundreds of buildings are abandoned. Buildings, residences, offices, … In the center of Budapest, the buildings are emptying of their inhabitants and especially of their souls.
And then, in the 2000s, these squats came back to life…
Under the effect of the artistic trends of the time, these abandoned buildings were transformed into bars or concert halls. Ruin bars (or romkocsma in Hungarian) were born.
Spread over one or more floors, they offer a special atmosphere that cannot be found anywhere else. Sometimes arty, sometimes psychedelic, they are mainly concentrated in the Jewish quarter of the 7th District.
For modern explorers, this is great news: going from one Ruin bar to another can easily be done on foot.
Even better: since the best Ruin bars are next to each other, you can visit them all in one evening. Only one mystery remains to be solved: what are the best places to discover the "romkocsma"?
The answer is in the following lines.
1.  Szimpla Kert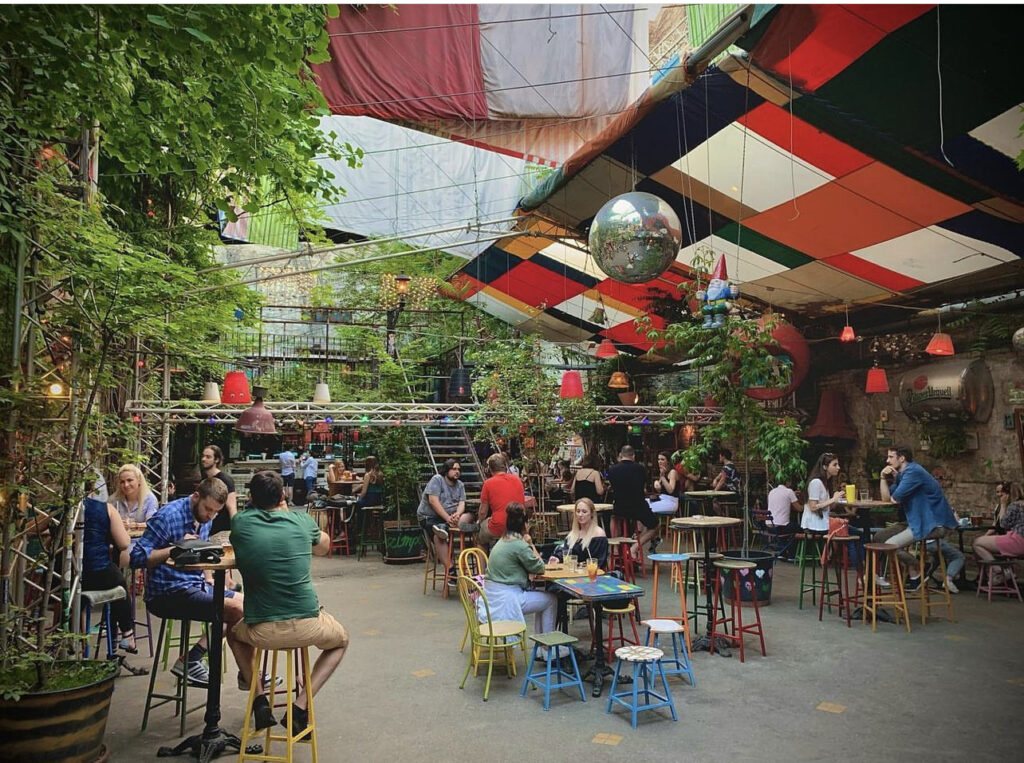 In Budapest, the Szimpla Kert is an institution. Legendary ruin bar, it plunges you right into the world of alternative art. Located at Kazinczy u. 14, 1075 Hungary, it includes a library which is enriched by donations from people passing through and a concert hall. And that's not all…
Three times a week the Szimpla Kert organizes free concerts. Every weekend, fine gourmets can go there to make their taste buds dance with gourmet brunches. And the icing on the cake, the place frequently organizes discovery workshops.
Small clarification: access to Szimpla Kert is 100% free. If you are in Budapest, check it out. Regarding the opening hours, they are as follows:
Monday to Thursday: 12 p.m. to 4 a.m.;
Friday: 10 a.m. to 4 a.m.;
Saturday: 12:00 p.m. – 4:00 a.m.;
Sunday: 09:00 – 05:00.
2. Ruin Bars Budapest – Instant Fogas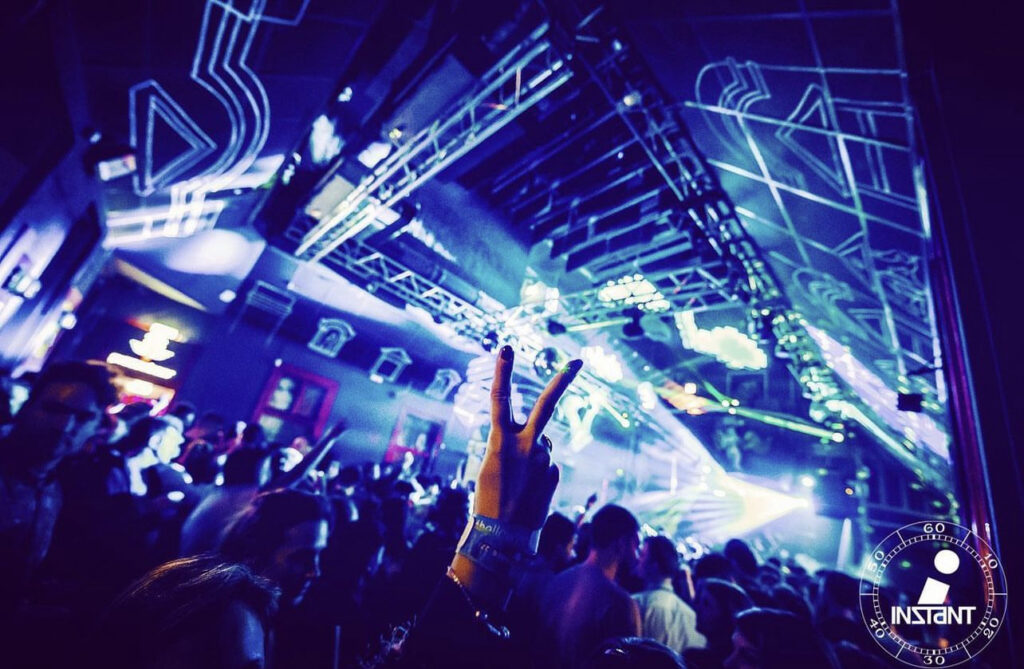 200 square meters dedicated solely to dance. 18 bars that will make you discover Bulgarian, European or other cocktails. 7 floors where a different atmosphere prevails each time.
Instant fogas is a ruin bar that takes the concept of discotheque to a whole new level. Well known to Hungarian epicureans, the Instant fogas organizes unforgettable parties. By going to 1073 Budapest, Akácfa street nr. 49-51, you will dance until the end of the night and even beyond…
Please note that admission is free and the doors are open daily from 4:00 p.m. to 6:00 a.m.
3. Ruin Bars Budapest – Doboz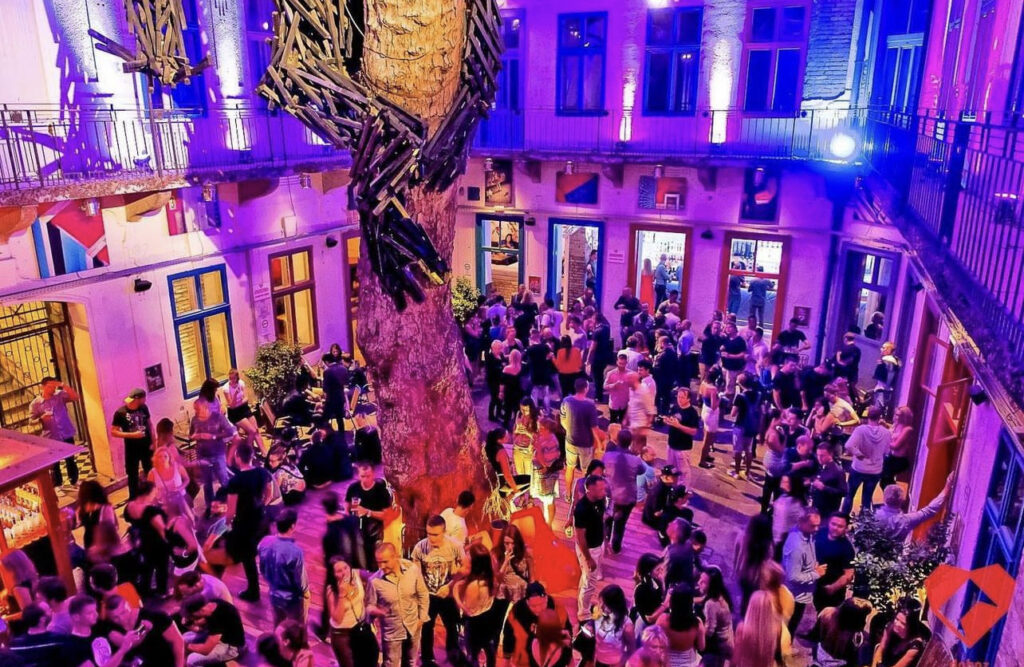 The first time you arrive at the Doboz, you will be struck by the presence of the tree occupying its central courtyard. 320 years old, it reminds regulars that Budapest is a city that has seen kings, revolutions and tragedies.
With its atmosphere that is both intimate and avant-garde, the Doboz quickly won the hearts of Hungarians. At 1072 Budapest, Klauzál street 10, the two tracks permanently animated by eight DJs are never empty.
Open from Wednesday to Saturday from 5:00 p.m., the Doboz will make you love the nightlife of Budapest.
4. Ruin Bars Budapest – Mika Tivadar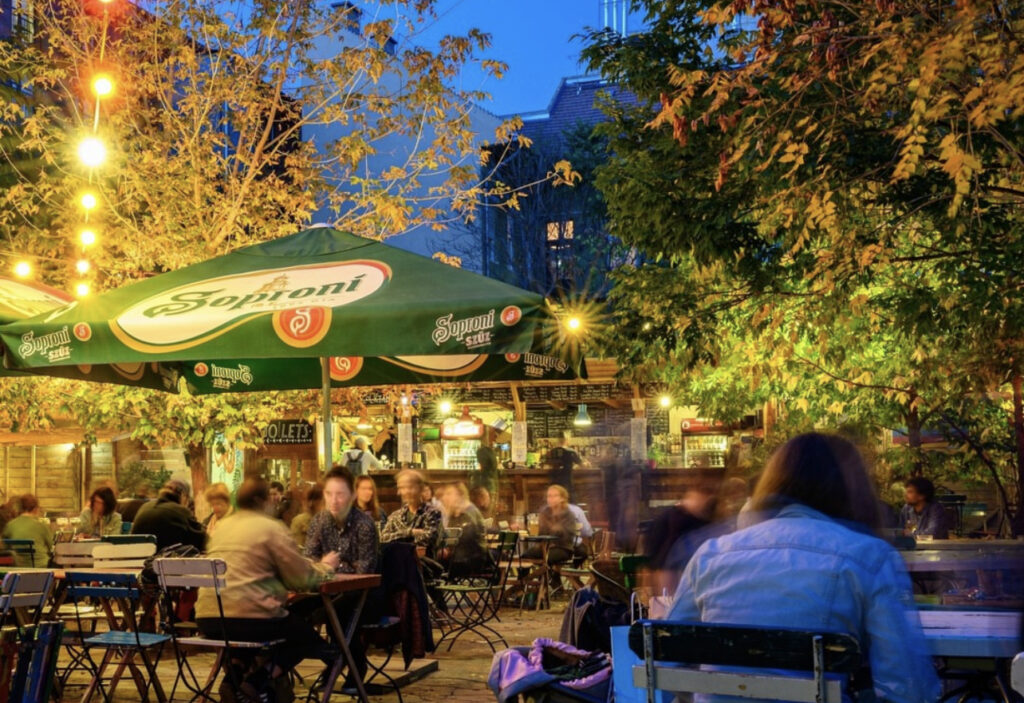 After decades of serving revelers, Ruin Bar Mika Tivadar has bowed out. Yes… This pub is no more. On October 23, 2021, it was through a moving closing evening that they thanked their aficionados.
Located at Kazinczy u. 47, 1075 Hungary, the place was characterized by a delicious mix of green plants and a jazzy atmosphere. Frequented by locals and tourists alike, it has long been a hub of Budapest nightlife.
5. Ruin Bars Budapest  – Mazel Tov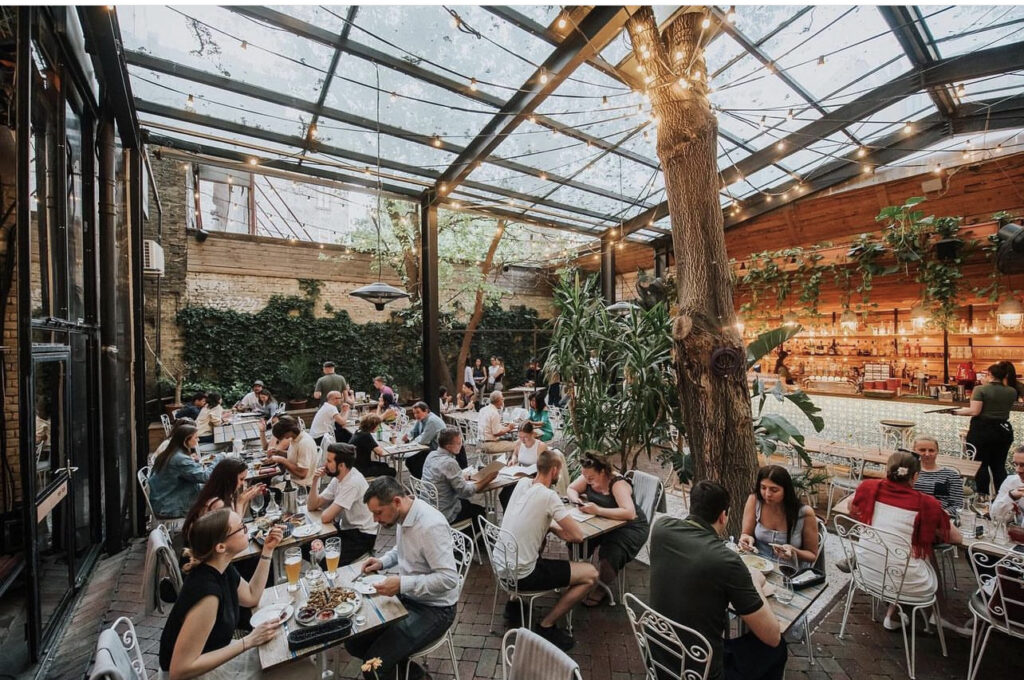 With its green roof and light curtains, the Mazel Tof is an extremely chic ruin bar in the Jewish quarter. Located at Akácfa u. 47, 1072 Hungary, this establishment is also a mecca for gastronomy.
Sitting at one of the tables, you can enjoy typical Jewish dishes or discover revisited street food. For family brunches or a few drinks in the evening, head to Mazel. Open all week from 12 p.m. to midnight, the Mazel Tof is just waiting to meet you.