Stag do Budapest ideas
Best stag do ideas in Budapest and the most popular stag pranks
Stag do ideas Budapest are very colorful and always memorable for our guests. If the bachelor party is becoming more popular  year by year and you are more and more loyal with us. Professionals in the sector such as your humble servants at Stag VIP Budapest are constantly trying to renew themselves and to modernize compared to the first versions of Stag Do born in the Anglo Saxon countries.
And this happens above all by always finding more things to do to the king of the party: the Stag
Acorn-shaped costumes are still more or less popular with stag groups, our production departments try every year to find the best ideas to spoof the bride and groom and make their last night of freedom legendary and memorable for ever.
A constant innovation that will allow you, we hope, to surprise your friend on D-Day.
CLICK HERE FOR STAG DO ACTIVITIES IN BUDAPEST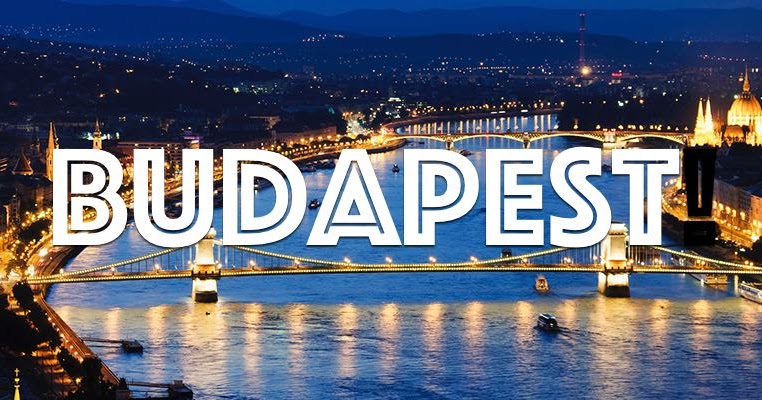 KIDNAP THE GROOM IN BUDAPEST
Kidnapping is the quintessential classic of "pranks" since it is undoubtedly the most well-known joke idea among the general public. If we do not know from the head of which Machiavellian minds came this Budapest stag do activity in the first place, it is more or less the same concept each time and has been for years.
Some friends of the future groom erupt (preferably at night) at his home to tie him up, put a bag on his head and remove him to the place of his stag party. Sometimes the latter must even keep a banner at the airport until he arrives at his destination. The story does not say, however, if his friends hold the hair curler for him in the toilet…
Note that it is essential to properly prepare your shot to warn your friend's fiancée, so that she does not stress too much and prepares a semblance of a suitcase for her beloved. Because we agree that if you take care of it, you will take 2 t-shirts, 1 shirt, two pants and you will forget half like the toothbrush, the socks or the credit card. identity, which can be incidentally useful if you are flying.
Also watch out for Spike, the dog, and the neighbors, you never know.
In 2019, Nobel Prize winners had the grand idea of ​​doing this in the street so that three quarters of the neighborhood called the police who mobilized their organized crime and anti-terrorism service so that the small group found themselves at office. The penal code formally prohibiting the authorities from traveling for nothing, we imagine that their bachelor party must have fallen through.
THE FAKE BUNGEE JUMP
One of the most popular bachelor party pranks in Budapest though it doesn't work with all brides and grooms.
Generally, the bugger is seen blindfolded but when you really jump, the goal is to see the landscape, isn't it? Doesn't he suspect it a little from the moment you blindfold him?
Be that as it may, this activity remains one of the bestsellers of its kind for a stag do. There must be a reason for this.
For us, the city of Budapest is the best destination to do this ultimate prank.
THE FAKE ARREST
A derivative of kidnapping that was created by our crazy friends from Eastern countries, where there, let's remember, everything is possible. One of the best Budapest stag do prank.
The activity is to be combined with a bar crawl during which an unexpected check by the "police" degenerates when the future groom is checked but does not have his papers on him (the group will of course make sure before stealing his identity card beforehand, otherwise the actors who play the role of the police will find themselves very clever in having to improvise). Terrorized and certainly very alcoholic, he will be taken by two mirror cabinets to what he believes to be the police station.
Except that yes, you will have understood it, it is not a real police station and the future groom will find himself in front of all his friends for a striptease most of the time given by a fake policewoman. Isn't it cruel?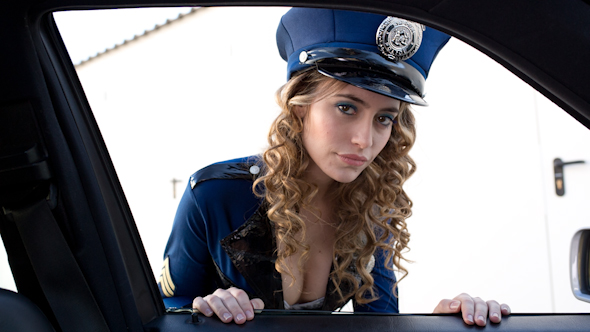 A variant in Budapest has the bartender show the group a hefty bill for the drinks and tempers running high and unwilling to pay, the bartender calls the fake police. An idea that some consider more credible for a stag do.
Well, make sure that the false arrest is compatible with the character of your friend so that he doesn't start stressing like crazy and that it ruins the evening for him even after the revelation of the subterfuge. Likewise if your buddy is a hot-blooded Taekwendo champion and he gets into banging the bartender, it might not be a good idea.
COMPARE HIM WITH A PROFESSIONAL BOXER
As the name suggests, this won't be a cakewalk for your friend. So, we are not sadists, your friend will not face Connor McGregor for his bachelor party, but he will face a real professional boxer all the same whose biceps are the size of the thighs of Serena Williams.
So if the future groom is weak and has never fought, this is the perfect activity to put the willies on him, especially since the boxer in front of him will do everything not to spare him. A nightmare will present itself to him for several tens of minutes for your greatest happiness, you, who will be laughing like garbage during his ordeal.
We reassure you, the boxer does not put real blows and your friend will not end up with black eyes after his Stag Do as in Very Bad Trip. The idea is to mistreat him a little but not to throw a hook in the jaw that will knock him out.
Note that boxing is not a sport to be practiced the day after fire so if you have the idea of ​​​​putting the activity one morning at 10 a.m. when your friend has sent himself about fifteen shots the day before, try to think twice about it..
BIG BALL
Throughout the pub crawl, the groom is handcuffed to an almost 200-pound stripper (no, that's not a typo).
"SNOWFLAKE"
We see you coming right away: "How dare they make fun of an overweight person? ". Do not see any gross phobia there since this nice young lady has been working for years with Stag VIP Budapest and has an incredible self-mockery. A true star in her country, she has made a formidable weapon out of her body and the stag groups love her.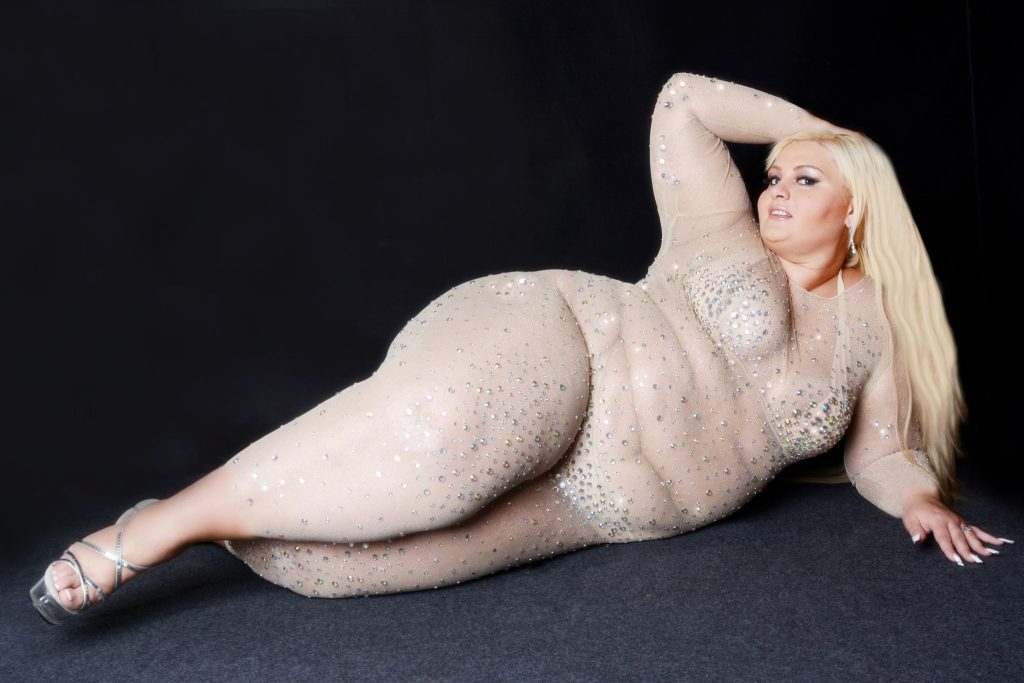 If during this activity, she does not undress (she does it however with pleasure for other activities such as the Double Fun XXL in Budapest or the XXL woman strip show), she plays her character thoroughly even if it means playing the role of the fiancée of the future groom. Don't be surprised if your friend starts drinking shots stuck in his one-night fiancée's chest.
A rather original idea to surprise the future groom and reassure his real fiancée because with a big ball like that, we can be sure of one thing, he will be on the sidelines during his Stag Do! Isn't it the best idea you've ever had?
Only in Budapest.
MAN VS DOG
Your buddy hates dogs, so this activity is perfect for giving him a hard time.
In a canine center, he will be given a master dog suit, namely a padded suit intended to protect against dog bites, then the instructors will send him a big hound trained in combat to rush him.
Just imagine his face when the mad dog rushes at him at full speed at his bachelor party.
And don't think that dogs don't have strength because with the big jumpsuit they easily knock down a 1.90m adult. The instructors will set up different attack scenarios so that at the end of the activity your buddy will be washed out…
A hilarious activity for the whole group… Except of course the future groom who will hate you until the end of his days and will not refrain from taking revenge when it is your turn to do your Stag Do.
One of the most popular Bdapest stag do ideas!
SEXY FIGHT
Sexy fight in mud, jelly or oil, we all more or less watch videos where beautiful girls are having a great time. The kind of videos that made us use a lot of tissue packs when we were 14, much to the chagrin of our poor mother.
During your bachelor party you have the opportunity to attend it live but above all to involve your friend in the "fight" with the pretty young ladies. If the activity is a bit sexy, it is above all a huge opportunity to make fun of the future groom during his stag do who will be manhandled by the two strippers. 
Some young women compete in ingenuity by having, for example, the idea of ​​making him the helicopter or the toboggan. Are you having trouble imagining that? The best way is to test it during your bachelor party and see it for yourself 😉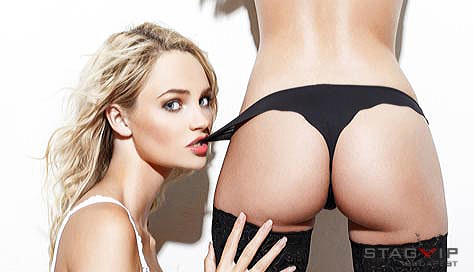 ATYPICAL STRIPTEASES
We will not teach you anything about the fact that striptease is an emblematic or even essential activity during a bachelor party. Stag do Budapest ideas from the best organizers in town!
However, think of one thing, think of all the times your friend played smart with you and you swore to return the favor… Instead of giving him a gift by taking him an ultra sexy stripper for his Stag Do, wouldn't it be better to opt for an atypical striptease? A decision that could well be a game-changer for the Stag Party and give you bars of laughter. It's up to you all to work together to find the perfect idea to make fun of him:
The transvestite striptease, for example, is one of the funniest striptease ideas when it comes to the group. As for the groom, on the other hand… Imagine your friend getting horny and horny with the stripper who turns out to have a big package between her legs. If we can easily imagine you having a big laugh, the future groom may not hear it that way and will focus on the rest of the bachelor party if he is not open enough.
The midget striptease and the XXL striptease can be quite funny when you have an open mind and offer the respect that is due to the artists. No hurtful nicknames, guys please! We know it's a bachelor party and you'll certainly be cooked, but if you could avoid comparisons with Fort Boyard that would be cool 😉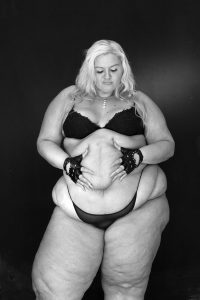 Unlike transvestite striptease, this is the kind of performance where the future groom will generally not take it badly and will most often hit a big bar with you. An indelible memory for his Bachelor party
Recently, a new style of striptease has appeared in Budapest stag do guide: the Granny show. For those who are not bilingual, we will say that it is a striptease with an elderly dancer…
So yeah, it's quite special to see a stripper of your aunt Annick's age strip naked in front of you during a stag do. Especially since in limousines for example, the driver has to be careful in the bends so that nothing happens to this lady. We are really in an activity in its own right. But once again she is good spirited and has an unparalleled sense of self-mockery. So you can avoid feeling uncomfortable in front of this GILF (we'll let you find out what that means on the internet) and make fun of the future groom without pressure.
The Dominatrix Stripper is ​​one of the most popular in the theme of jokes to do for a bachelor party.
A hottest stripper will appear (you can book her at your apartment or even at the restaurant) and will be somewhat… Overbearing. Of course, as you can imagine, she will make the future groom drool, who will sometimes be on a leash playing the dog, sometimes having his bare ass whipped like a mess in front of your whole group.
The opportunity for you to take a good bundle of souvenir photos that will remain etched in the history of your group of friends.