Budapest stag do ideas
Budapest stag do ideas on the highest level
Decision taken: bachelor party in Budapest with your lads, stag do activities with strippers and as much fun as we can have!
CLICK HERE FOR STAG DO ACTIVITIES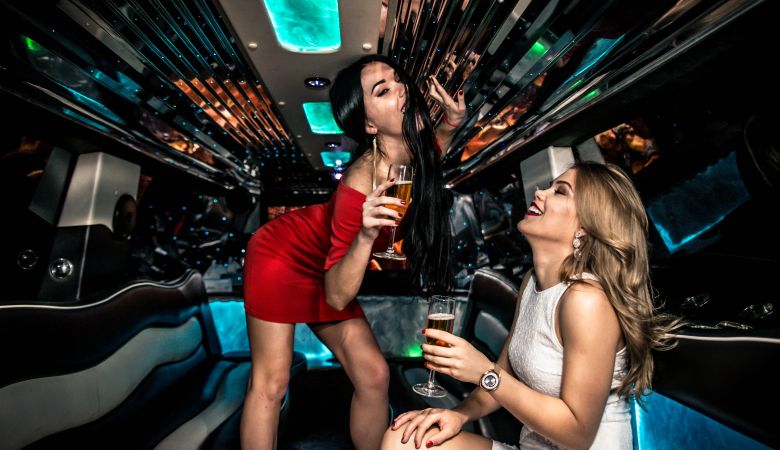 Let's say there are too many things to do in the Hungarian capital, which is why you can't come up with a definitive program. Ok, this time let's pretend we believeit.In any case, we want to be your shoulder. We have a couple of little programs ready for you and your siblings. We tell you what are the 7 things to do in Budapest for the bachelor party ideas and how to do it effortlessly. Let's See it!
Stag do Budapest ideas
1. The hot side of Budapest
3.  Like in a video game
4. Euphoria tour in good company
5. Sexy trouble for the groom
6.  Disco and clubs not to be missed
7. Fly to Budapest without worries
The best bachelor party plans of Budapest
1. The hot side of Budapest
In the Hungarian capital, not only the majestic Danube flows: it also flows a very strong erotic charge. You may have heard of Budapest's hot spots and it's not a legend at all. In the itinerary of your bachelor party in Budapest you cannot miss a spicy stop. Who cares about Crazy Horse and company: Budapest is the sex paradise of Europe!
Entertainment is of the highest quality in the well-selected "gentlemen's clubs". Private striptease with beautiful girls, sexy themed shows, lap dance shows and other erotic arts, exceptional drinks, intimate and safe environments await you. But it takes an eye to make the right choice. Ah, right: you are not good at organizing! So, we'll tell you where to celebrate the hot bachelor party in Budapest:
2. That crazy limo party
In imperial Budapest, how can you not get caught up in megalomania ?! It's all so massive that you end up feeling like the king of the world. So, we really need to set the record straight. Rent a limo and have a traveling party through the most important points of the capital from Buda to Pest. Maybe between one stage and another, the groom and his advisers will find good company to continue the party in the most exclusive nightclubs. If you want to toast aboard limo and indulge in luxurious madness, here you will find a ready-to-use package. Do you want to know how much it costs? Very little. With the same budget as a "normal" bachelorette party in Italy, in Budapest you can have a big party!
3. Like in a video game
Someday you will be with one foot in the pit, but you will continue to fool around with shooters. It is part of the brotherhood, we know that well. Well but… why not make the challenge become real? In Budapest there are entertainment centers to make the skin crawl to the consumed gamers. Among the dozens of activities and budapest stag do ideas that can be done in a group, there are two options that are definitely for you: paintball and airsoft. Grab your rifle: the war is about to begin and it will not be lenient. Other than virtual shooter! Ah, you make the rules of the game: should the groom be protected or punished…?
4. Euphoria tour in good company
The booze tour is a necessary rite of passage in any bachelor party, especially in Budapest – just like the bastard jokes on the future bridegroom. The Hungarian capital is at the highest levels when it comes to nightlife and reckless nights. In your online search you may have read super-positive reviews, so you too have thought about animating the party with a little "liquid happiness"
We offer you a special format full of euphoria: alcoholic pub tour with a female guide, who will help you settle in and warm up… You will see that something surprising will happen.
5.  Sexy trouble for the groom
We left you in the middle of a pub with a record high alcohol, euphoric gang and a beautiful girl. The perfect situation to get the groom in trouble! So, we advise you to engineer a twist that will remain in history. In short, you are there to have a good time, when the police break into the club. Oops, let's correct ourselves: a super hot policewoman! Back to the wall, search and … oh man, the groom is in a bad way! The policewoman handcuffs him and takes him away for investigation. Just when the groom gets scared, the sexy policewoman will give him a breathtaking striptease. What would a weekend abroad be without some problems with authority? If the idea excites you … find out more about the bachelor party in Budapest with a sexy incident.
6. Disco and clubs not to be missed
As for nightlife, Budapest is playing against the main European capitals. Discos, cocktail bars, pubs, live music, entertainment venues and so on… all strictly 5-star (but without fainting economically). Another characteristic feature of Budapest is the alternation of majestic corners and areas of the city in a state of ruin. Today many abandoned buildings have been converted into local, which are called ruin bar. Loaded with a strong alternative charm, the ruin pubs are an unmissable stop in Budapest, especially for the bachelor party. If you and the gang appreciate new things, put Budpaest stag do ideas on the highest level, you certainly can't be seen in the trendiest clubs in Hungary.
7. Fly to Budapest without worries
After this roundup of tips on what to do in Budapest for the bachelor party, the time has come to solve your little problem with the organization … Friend, we have told you from the beginning: we are here for this. We know that at this point you are very intrigued with the ideas we have given you, therefore, we will help you to realize. This is the last of the 7 budapest stag do ideas and it is the most precious of all. There is only one way to organize a spectacular weekend in Budapest. That is: do not organize it. No, we didn't drink our brains. What we want to tell you is that we will take care of organizing it. Connect the synapses and listen carefully: we are The Hangover and our job is to design all-inclusive bachelor party packages. Here is the mystery of how to organize a bachelor party in Budapest with zero thoughts, only 1001% pleasure. All you have to do is take care of the flight, pack your suitcase, place your seat on the plane and enjoy the Hungarian capital to the fullest.
CLICK HERE FO BUDAPEST STAG DO IDEAS