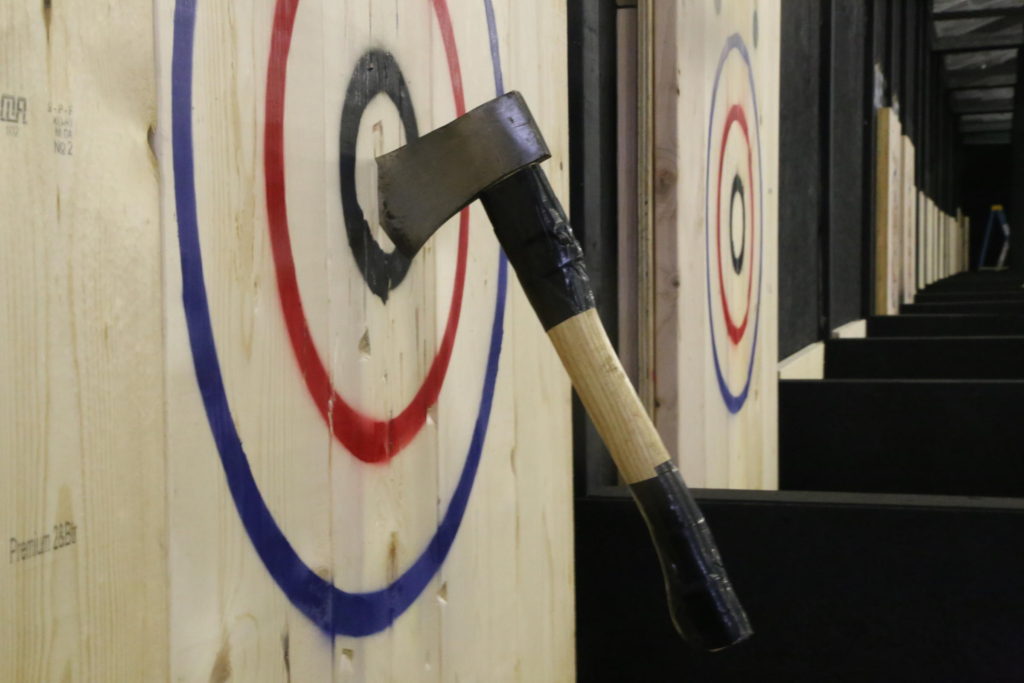 Axe throwing in Budapest is one of the most mannish stag do activity. Try to throw the axe the best way that you can. Drinking beer will defo helps you to hit the target!
★ CLICK HERE FOR OTHER ACTIVITIES ★
Axe Throwing in Budapest includes:
Transfer to the venue and back
Pretty tour guide
Axe throwing competition
Gratis beer
Axe Throwing in Budapest for your Stag Do: Overview
Summary of activity:
​
Want a new and original activity for a bachelor party in Budapest? This activity is not to be missed: axe throwing Budapest edition. For one hour, supervised by professional instructors, you can let off steam thanks to this activity and spend a privileged moment with friends. At the end, a well-deserved round of beers for everyone!
Where the activity takes place:
​
The place of the activity is located in the city center of Budapest. A charming guide will be there to welcome you on site and will accompany you throughout the activity. On site, qualified instructors will provide you with all the necessary equipment. They will also be there to give you all the instructions and introduce you to this practice in complete safety.
Who will be able to aim the most accurately?
Will you let the future groom win for his bachelor party weekend in Budapest? Apart from a little concentration, you don't need anything else to have fun!
Once you have let off steam and fun, you can enjoy a well-deserved beer tasting on site and toast in honor of the future groom.
You can then return to your accommodation or head to your next stag do, as the axe throwing location is right in the center of town.
Why do this stag do activity?
​
It's a fun activity that requires little effort to have fun! In addition, it will allow the future groom to relieve stress before the big day, just like our Car demolition activity. Your whole Stag party can participate, you can all enjoy together and keep wonderful memories together! What an unforgettable bachelor party weekend in Budapest.