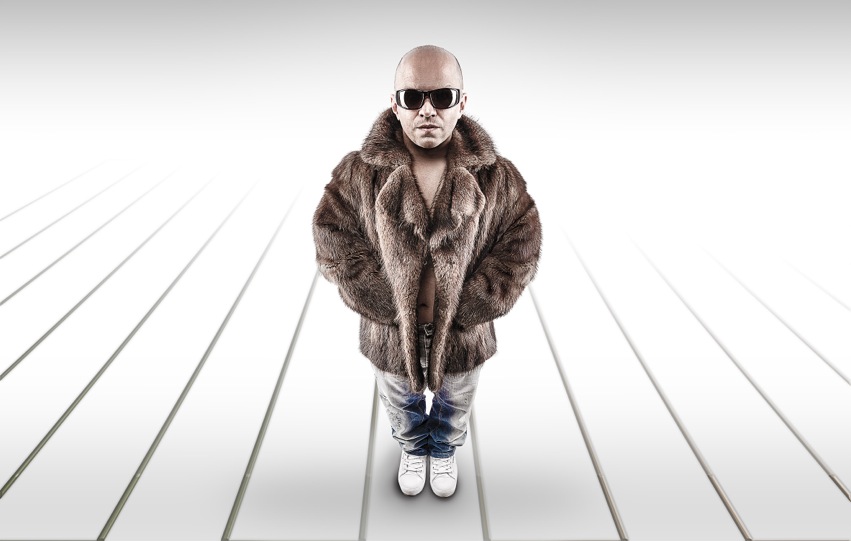 There's no funny stag do or hen weekend without a real dwarf hire prank in Budapest. 24/7 midget service just here.
This popular prank is the best during a pub crawl. Our professional dwarf will handcuffs the groom or the bride for 1 amazing hour.
★ CLICK HERE FOR OTHER ACTIVITIES ★
Dwarf hire in Budapest includes:
Dwarf hire for 1 hour
Free round of shots
Dwarf hire - for stag do
A dwarf or miniman handcuffs himself to the future groom for 1 hour, that's amazing!
The handcuff prank with a dwarf has become one of the most popular activities in Budapest. Where does success and popularity come from?
It is already the effect of the unexpected, which makes everything memorable, but in addition, the dwarf may be small in size, but in the way of entertainment, he is just huge!
Skeptical? Test it yourself. You will not regret it. Only the groom.
Dwarf hire Budapest Procedure:
During the bar crawl, challenge course, boat cruise or other activity of your choice, a dwarf will come ashore and handcuffs himself to the groom in handcuffs no questions asked.
The total surprise for the groom, who won't be able to do anything without being accompanied by this small person, and giggles for you and probably for everyone who sees you pass, because our friend the dwarf will always be ready to play a turn to the groom…
Location and time:
At any time of the day.
The duration of the show is one hour.
Activities to add:
Once the dwarf has finished the show, you can continue the evening in the company of our XXL stripper or a fantastic stripper for example. Another surprise that the future groom probably does not expect.
We recommend booking the dwarf together with the bar crawl, challenge course or a private boat cruise for example.
Good to know :
Dwarf hire in Budapest must be booked together with another activity - that's the bullshit policy of other companies. You can hire him for an hour any time.
The price is calculated on a group of 10 people with a minimum of 2 activities and is to be understood per person. This is also a bullshit policy from other companies. Our prices are always tailord to your group number.. not for 10 people. What kind of idiots are they?, :D
The organizer reserves the right to refuse groups arriving in a drunken state or under the influence of drugs, in case of dangerous behavior the activity is immediately suspended - Because people usually sober during a pub crawl.. OMG That's really from another website :D :D :D
Here is a funny and original activity! During your bar crawl, or during a sight seeing tour, a dwarf will handcuffs himself to the stag for your greatest pleasure. This one can't get rid of it. For 1 hour, or 2, or 3 or even 4 this completely "endearing" actor will follow your friend wherever he goes. Laughter guaranteed!
You're planning your friend's or your brother's stag weekend in Budapest and you tell yourself that a good prank wouldn't hurt him. So don't hesitate any longer and surprise him by handcuffing him for 1 hour to a thirsty and nervous dwarf. It's a very interesting experience!
You will be quietly sitting in a pub when a dwarf police officer comes to show up. There, the future groom will be surprised and find himself handcuffed to our short joker. Imagine what he will think at that moment. I promise, he won't blame you. He will have to be very careful with our police officer. In addition, the future groom will have to take down the glasses as quickly as possible, otherwise, beware of beatings with truncheons. You'll pull a huge prank on the groom, test his coping skills, and witness hilarious scenes for the whole group.
As a fun pledge, plan a pee break for the groom. Accompanied by his dwarf sidekick, he will have to manage to relieve himself properly. It will make great photos and videos to show off at the wedding.
The cumbersome dwarf hire in Budapest is a joke that works every time. Book your pub crawl, our friendly one-night stand and your VIP striptease party by filling out our request form.
An unforgettable evening awaits you for your bachelor party in Budapest! It's a bird ?  Is it a plane? It's....a dwarf and a fat lady?
Our facilitators are very endearing. So much so that the future groom and one of them (you can choose to ask for a short person, or a heavy woman) will find themselves handcuffed to each other for the duration of the show. Let yourself be carried away in a world of madness where everything is possible! As unmanageable as they are uncontrollable, they will lead your band into the craziest delirium without giving you a second's respite. Your stay will be like no other. Memory and its Super animators guarantee it!
A question, need help? Contact us! Our team is there to support you.