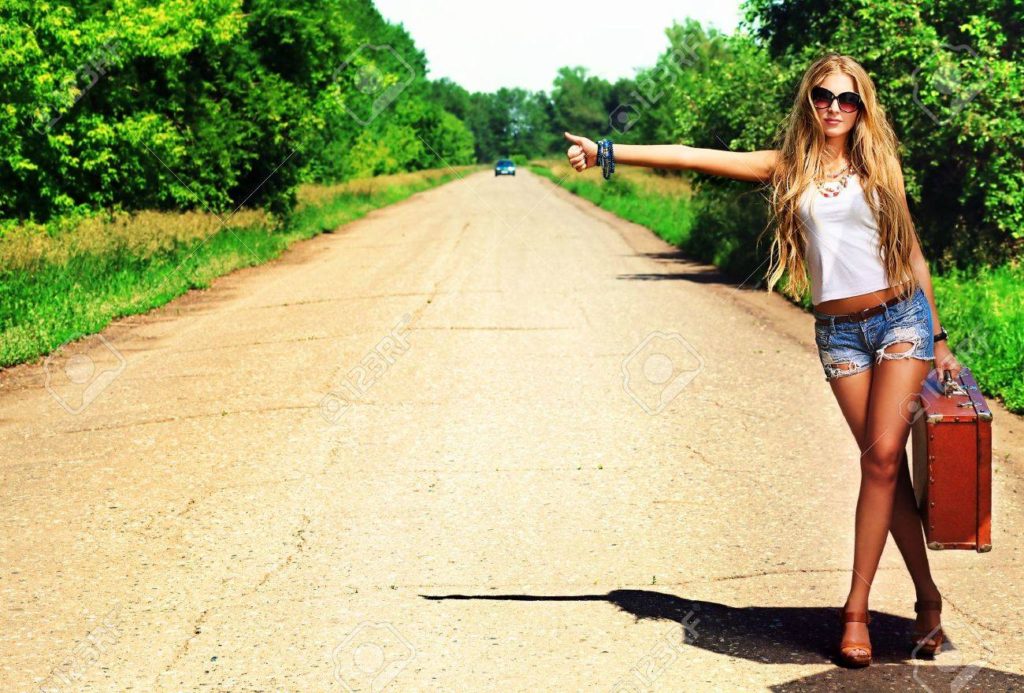 Stripper in Budapest is like a Rolls Royce in you parking lot! Simply the best! Make your weekend in Budapest unforgettable with our 24/7 stripper service. Nothing is better than a super sexy full nude live strip show during your way from the airport to your accommodation. You can hire strippers to make erotic show at your accommodation.
★ CLICK HERE FOR OTHER ACTIVITIES ★
Hitchhiking Stripper in Budapest includes:
15 minutes full nude strip show
Hitchhiking stripper surprise in Budapest
A stripper is part of every bachelor party, right? Bare skin and elegance can spice up your evening, but maybe you're not quite sure yet. We cannot decide for you, but we can support you in finding the right decision. And if you decide to do it, then do it right - we'll tell you what's important.
Stripper for Budapest stag do
For men it is usually an absolute must for the bachelor party in Budapest. This may be due to the fact that men go to a strip club more often anyway and the demand for eroticism is completely different than that of women.
Does the bachelor want a stripper?
If the bachelor is a "typical man", then he will like it too. So you probably won't do much wrong here if you plan a stripper for your stag weekend. However, if it is of a more reserved nature, you should question the whole thing again. So we have 3 options for you:
You can plan a stripper for the party or as an addition to a certain item on the program (limousine ride with a hitchiking stripper in Budapest or similar strip show). It's much better than going to a strip club. Since the dancer is only there for you.
Plan to visit a strip club if you're unsure if it's going to happen at all. If necessary, you can schedule the time elsewhere. You shouldn't force reserved men into a strip club in the first place. He's not going to be comfortable, and his own bachelor party should be.
Strip show: at home or in the strip bar
A home visit by a dancer naturally has a few decisive advantages:
You have the show to yourself, in the club you are guests among many.
You determine the timing and the place (of course not in public)
The show can be tailored to you and your preferences (specific disguise, program). Where there are advantages, there are of course also disadvantages.
And that is especially the price, a home visit is more expensive in Budapest. In addition, you are bound when you have defined something, then you are no longer as flexible.
In table dance bars you will find significantly more dancers and have more "choice". However, you have to share them with the other guests. However, you have the possibility to book a lap dance. Then you will be spoiled personally and get intimate insights. In our city tours we have selected striptease bars for you. Just drop by and see if your city is there too:
Further information: About the city tours.
What does a strip tease like that cost?
What a stripper or strippers costs for the Stag Do depends on the quality and experience and the duration of the performance.
A visit to a strip club sometimes costs admission (plan around 10 €/person) and, of course, drinks (attention, sometimes extremely expensive). However, the dancers should be rewarded for their efforts and occasionally earn a certificate for their skills. Each lap dance then costs another €20 – €25.
Agencies on the Internet also arrange dancers for the bachelor party. You have to plan around €150 (plus the limo price if it's a hitchiking stripper) for the striptease show for a 20-30 minutes home visit.
For the luxury version of a bachelor party, with a professional stripper and a Hummer limo, a night out and a party bus, the costs are €499 and more depending on the group size but 100% worth to try in Budapest.
Conclusion and summary
When it comes to visiting a table dance bar or booking a stripper, opinions differ!
To get to the point:
If it's a must for you, then it pulls through, but not on the cheap. Make a show out of it and book a professional dancer and a home visit. If you see it as dingy and don't like it, then leave it alone.
You shouldn't force it, and even if tradition says bachelor parties and strippers belong together, then simply break this tradition.
We see it like this: The Bachelor celebration should primarily please the prospective bride or groom. Therefore one should be considerate. Because one thing is for sure, you will have fun with or without a striptease show at the bachelor party. If you're not sure whether it's a good thing or a bad thing, simply leave out the strip insert. With us you will find a lot of other program ideas, so that you have enough alternatives.