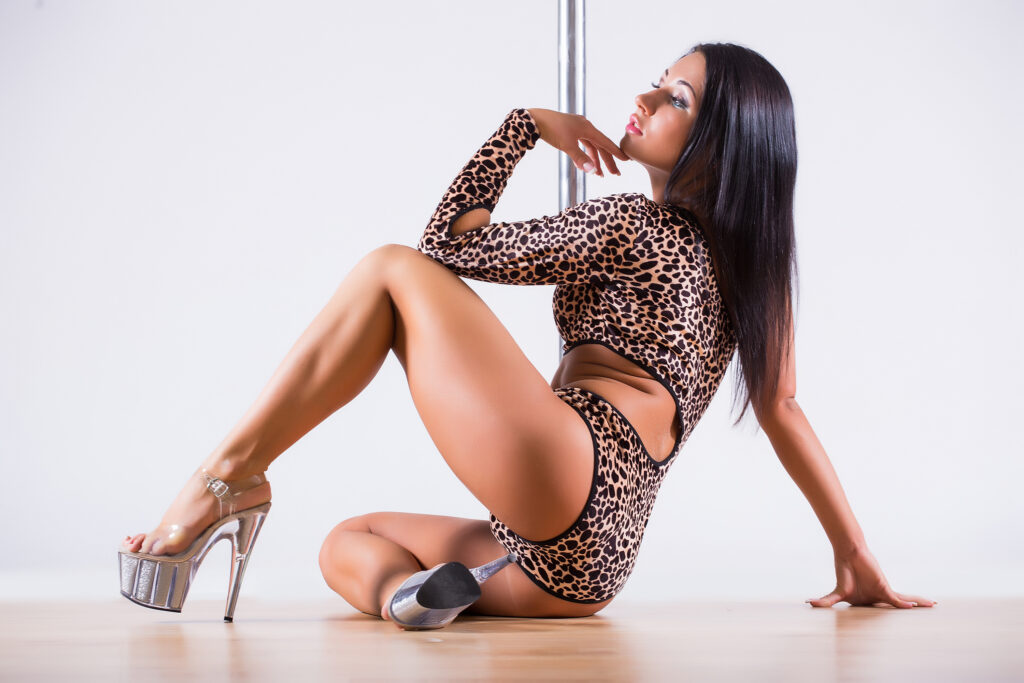 Budapest Strip Club package for your Stag Do or Birthday party. Don't miss the chance to meet our beautiful Hungarian ladies in the best strip club of Budapest. Legendary bachelor party strip packages for hard players!
★ CLICK HERE FOR OTHER ACTIVITIES ★
Budapest Strip Club Package in Budapest includes:
Free entry
One bottle of Premium alcohol
One full nude strip show
Budapest Strip Bar - For your Stag Do
Celebrate your stag do  in the strip club: These beginner mistakes should be avoided!
Budapest strip club - Why is it worth it?
You want to spend the bachelor party in the strip club? Not only does it sound hot, but it is! But: For the strip show of your choice you have to follow a few rules. You will find the most important tips in the following text. If you stick to all the guidelines, your visit to the strip club in Budapest will definitely be unforgettable! So the last day of freedom can come!
Brief overview:
✔️Watch yes – touch gently!
✔️strip club etiquette
✔️after the show
✔️Strip show for women
✔️Beginner at the strip club
✔️Private booth
✔️Planning tips for beginners
✔️Independent stripper
✔️FAQs
Buudapest Strip Club - Do not touch!
That brings us to the third rule: keep your pants on! Basically logical, but there are the wildest stories about it from many dancers. So be careful and stay decent, otherwise the strip show can quickly come to an end. Other rules to keep in mind are:
Don't persuade the dancer to have sex! An absolute no go.
Always stay nice and don't make any stupid jokes.
Before visiting: use deodorant! It must also be comfortable for the strippers.
Strip Club Etiquette: Important Rules of Conduct for Guests
The rules of conduct include treating the dancers with respect and, above all, acting calmly and professionally in the strip club. For the visit, dress as if you are going to a good club.
The outfit should be neat. Wear a suit or a shirt, jeans and a jacket. Basically, you should never arrive there with alcohol and totally sweaty.
Also make it as comfortable as possible for the dancers.
Pay attention to manners, because you are dealing with women and you always show them respect. Also in the strip club! The alcohol may of course flow at the bachelor party, but always in moderation!
Also, be careful not to just sit and watch. The strip club is about business. Buy shows and also drinks. If a dancer comes up to you, then you want to invite her to a drink and, in a second step, ask her to dance for you.
After the show: Thank you and tip
When the strip show is over, you should definitely thank the stripper with a short sentence. Respectful and polite. Then you can tip the dancer. These are usually 5 or 10 euro bills, which you either put on the side of your panties or, if allowed, in your décolleté. The money is not rolled, but simply put into it.
Bachelor Party Stripper: The strip show for women
Strip shows for women are also in full swing. Shows like Magic Mike or a home visit from a handsome stripper who will really heat you up and give you a private show are particularly hot. In addition to these two options, you can also opt for a stylish theater or a visit to a strip club.
Basically, don't be shy! By the way: The strip dinner is not only for men, women are also welcome here, because male strippers are also waiting to put on a successful show. What are you waiting for? The show can begin.
Another variant would include a matter-of-fact hymn of praise in which the positive qualities of the bridal couple are emphasized. When speaking for the best friend, the focus is also on friendship.
If you give the best man speech for your sister or brother, you have the advantage that you could spend your entire childhood with this person. So you have a lot to tell and can briefly share a few of the best memories with the guests.
Beginners in the strip club: how do you organize the bachelor party trip to the strip club?
At first, choosing the right strip club seems a bit difficult, but if you pay attention to a few basic things, you will quickly find what you are looking for. Especially when it comes to the topic of strip clubs, you have to be a little careful not to fall into a cost trap.
Because if the club is dubious, the prices can suddenly rise and you spend more than you actually wanted. However, these are usually very few black sheep, as most clubs attach great importance to seriousness.
However, to be on the safe side, it is advisable to have a professional provider take care of the planned visit to the club. Be sure to stop by the strip dinner, for example.
This way you are protected from any financial surprises and celebrate in a professional strip club with a hot show and delicious drinks.
By the way: Depending on what you want to book, your show can also take place outside the club, for example at home or in your party location. A distinction is also made between topless shows and full shows. Depending on what you want.
Budapest strip club - Stag do in the strip bar: private booth - touching allowed!
As well as the typical no-touch clubs. But you will also find establishments that provide private booths.
Many men's dreams come true here. In the best case you treat yourself to a few drinks at the bar and get into conversation with the girls there. The Budapest strip club offers breathtaking shows and hot shows. You can watch and enjoy from a comfortable seat around the stage.
This can sometimes lead to a hug or a tingling touch. If that is not enough, you have the option of a very comfortable booth. There you can sip the finest champagne with the dancer in private, enjoy a lap dance, a sexy hip swing or hot looks in peace.
Always remain gentlemanly, full of respect and courtesy. Look forward to hot moves and pretty girls. What more could you ask for at a bachelor party? But be careful: For the groom, the following always applies: Flirting is allowed, do not touch. Also: Don't lose control with too much alcohol!
Strip Club for Beginners - What is important when planning?
Planning a bachelorette party, whether at a strip club or your own location, should be done well in advance:
✔️ How long should the bachelor party last in total?
✔️Are other locations to be visited besides the strip club?
✔️Which location is suitable for the pre-glow? (For cost reasons, celebrating the bachelor party only in the strip club is not recommended.)
✔️Is there sufficient privacy?
Popular strip clubs for beginners offer attractive packages with varying services, but often book well in advance on popular dates and weekends.
When choosing, you should definitely pay attention to recommendations and compare the services of different strip bars, since the differences are sometimes significant and unpleasant surprises at the bachelor party can be avoided. If the strip club does not offer all-inclusive packages, the excursion can quickly become expensive.
As a rule, in addition to the entrance fees for all guests, the costs for the stage show and drinks are incurred.
A visit to the strip club is suitable as a highlight of the bachelor party and less for partying there continuously. In a strip bar, the ambience, the appropriate background music and all other organizational aspects are already taken care of. Conducting bachelor parties regularly ensures that they are carried out at a professional level.
Under certain circumstances, other guests present who want to join in the action roaring or take unwanted (and unauthorized) photos and cell phone videos can be perceived as disturbing. The best man ensures that acceptable behavior is displayed in the strip club, even when under the influence of alcohol.
FAQ about the bachelor party with a stripper
✔️Can you touch the dancer?
A strip show usually includes physical contact. However, this is not a free pass to grope. It is usually part of the show that the main character should touch the lady, but only when asked to do so. In addition, you should always respect the limits of good taste - out of respect for the artist, but also for your partner.
A good strip show is erotic but not pornographic. A distinction is made between half striptease (everything falls except the panties) and full striptease (the panties also fall last).
✔️How much does a strip show cost?
The costs for a strip show are very individual. They depend on whether it is an independent artist or a club's offer. The price is also influenced by whether the show takes place at a location on site or the dancer charges a journey for the performance at home. A 15 to 20 minute strip show costs around 200 euros.
✔️How long does a striptease last?
A single strip takes about 15 to 20 minutes and depends on individual performance. Strip clubs often offer flat rates or package prices that include admission, multiple shows, and sometimes drinks packages.
✔️What is the difference between gogo dance and striptease?
Gogo dance and striptease are both forms of animation dance. However, unlike a stripper, a go-go dancer does not undress while dancing. When booked, a go-go dancer is usually on site longer than a stripper and dances 3 to 4 times for around 15 minutes.