Stag do boat cruise in Budapest
Boat cruise for stag groups in Budapest
Stag do boat cruise in Budapest is an amazing fun for every group! During your bachelor party, hire a private boat and indulge yourself with the cruise activity. Aboard a superb boat, treat yourself to a short trip on River Danube to discover the horizons and enjoy an extraordinary setting with your friends. With this activity, you have only one goal: relax and enjoy your stag do.
CLICK HERE FOR A FANTASTIC BOAT CRUISE ACTIVITY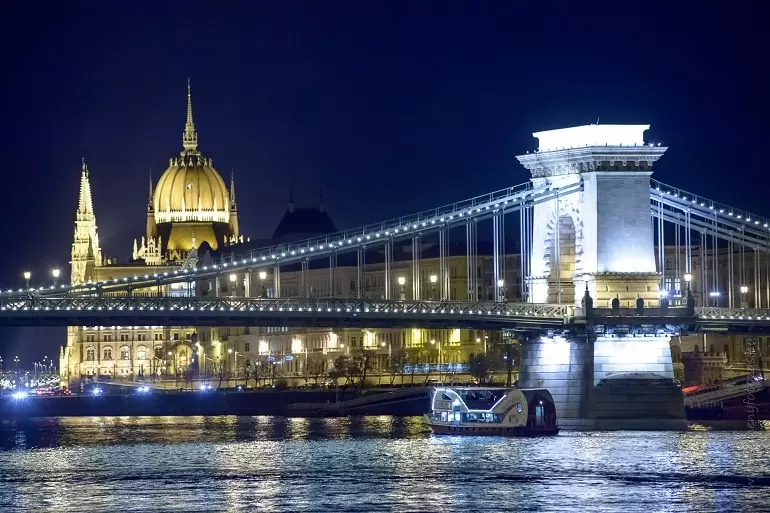 The cruise activity is really ideal to program during a bachelor party. It allows several options or customization according to your desires. For example, you can just as easily go on a festive or lazy cruise. Make your own cruise with dinner options – Buffet – striptease – DJ – or simply a few drinks to meet around an aperitif and enjoy the view of fantastic Budapest!
Would you like to take a cruise while having an aperitif on the Danube, the river that crosses Budapest during your Stag Do in Budapest? We tell you, this crossing will be eventful and will hold many surprises for you. This is a bachelor party after all!
What does the strip boat Cruise activity in Budapest consist of?
You take the direction of the Danube, the river that separates the two historic cities of Budapest (Pest and Buda), normally you cannot miss it (except if you ended up in the gutters the day before, which is very likely to happen). 'elsewhere). You should know that the Danube is much wider than the Seine. On the quay, a boat will be waiting for you, it is specially privatized for your stag party group, please embark for a craziest ride on the banks of the river. Stag do boat cruise in Budapest is a MUST!
For 1 hour you will follow the two cities. You will even be able to say that you went on a cultural outing during your bachelor party weekend in Budapest. On board the boat, you will find a bar where you have open bar on beer, wine and soft drinks or an open bar for every kind of booze, and of course STRIPPERS!
CLICK HERE FOR A FANTASTIC BOAT CRUISE ACTIVITY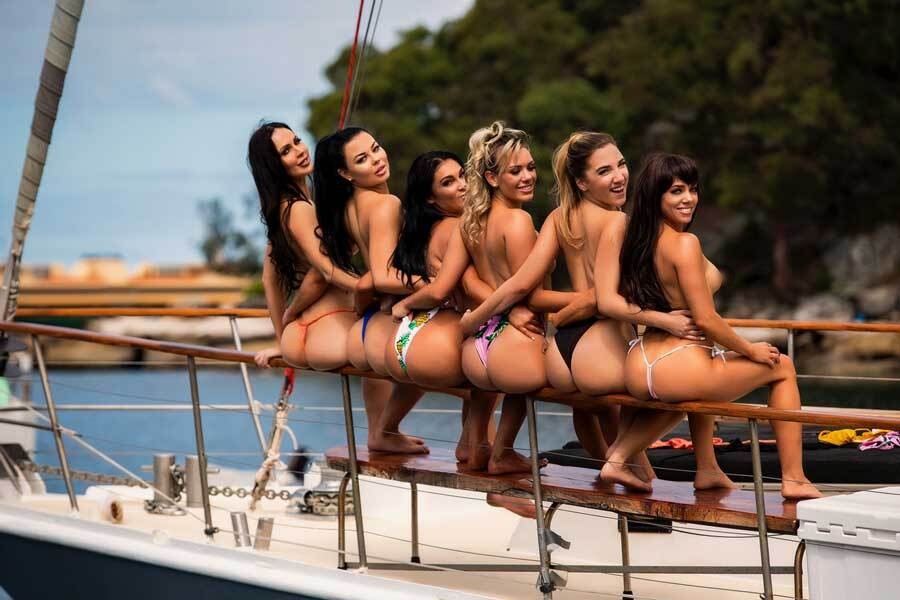 Why do this stag do activity during your stay in Budapest?
We could answer this question in one sentence: A sof open bar while discovering the Danube in our boat with a thousand surprises! Are you motivated now? Good, because now we're going to get into the details for the more skeptical among you.
By definition, a bachelor party or stag do is made up of a group of very good friends who spend their weekend together while drinking, partying and having fun pranking the groom in an effort to make the trip unforgettable, not only for him, but also for the whole stag group.
Our strip river cruise activity fits perfectly into this definition. If you're a group looking for originality, fun and big surprises, you've come to the right place. In addition, Budapest is so much prettier to visit from its river. For 1 hour, you will see the most beautiful buildings in the city, but let's stop the cultural moment there.
On board the boat, you will find a bar, as we explained to you, you have an open bar on beer, wine and soft drinks! Enjoy it, it's no limit. You shouldn't miss the start of the evening, it's time to set the mood. If you're the type to skip the aperitif and take hard drinks directly, know that the drinks are chargeable, but don't forget that you are in the most popular stag do destination of Europe!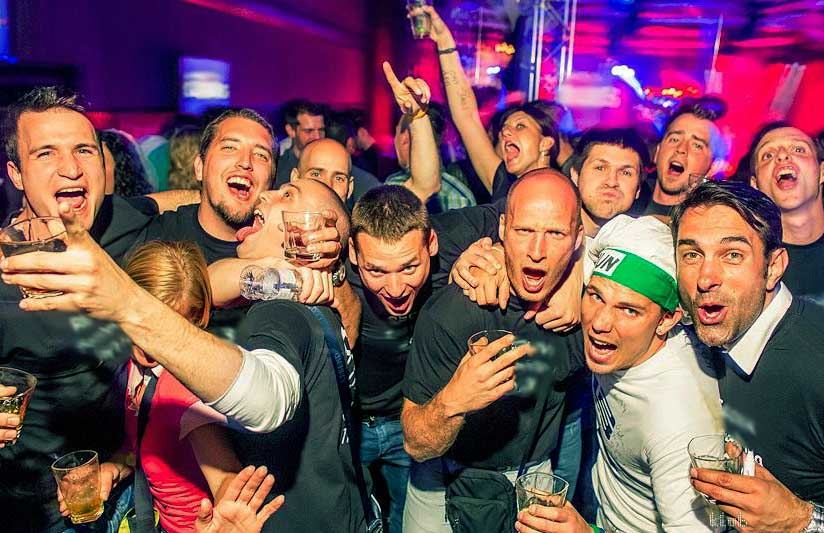 We warned you, the boat is full of surprises, on board, you can put on your music to start partying before time, you only live once in your life a Stag weekend in Budapest.
GOOD TO KNOW about Stag do boat cruise in Budapest :
Throughout the duration of the activity, you will be in the company of your guide, she will ensure that everything goes well during the crossing.
Take advantage of this activity to challenge yourself, especially the stag! You know it, in a group or in the evening, there is always someone to go out with a "you're heading for…" Avoid ending up in the water anyway, the Danube is 150 m wider than the Seine, it is not nothing. In addition it is better that the crew is complete for the rest of the evening.
Besides, after this trip on River Danube, you should be hungry. We suggest you eat  in one of our favorite restaurants. For the more eccentric, we have several ideas such as TITTIES & BURGER or a dinner based on sushi placed on the naked body of a pretty Hungarian, it's up to you.
Know that you have several options with the Strip Boat Cruise activity in Budapest. In order to spice up this boat trip a little more, we recommend our topless version. What does it consist of? During the crossing, a pretty Hungarian waitress will perform the service topless, for your greatest pleasure gentlemen!
Finally, if you want hot made in Eastern Europe, in fact, what you came for a bachelor party in Budapest, we offer you our option with striptease. A pretty Hungarian dancer or 2 or 3 or 4  will come and do her show during the crossing, for 15 minutes for the group. She will review each of the members, believe us after that you will be so hot that the beer will not be enough to cool you down.
If you are a group of jokers, we advise you to take a special stripper called SNOWFLAKE!
Everything is possible for a stag do in Budapest!