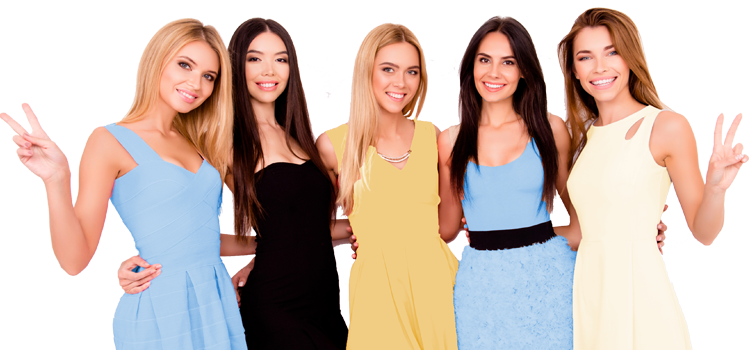 Party hostess in Budapest for your stag do! Choose our 24/7 genuine party hostess services in Budapest. With our ideas, we can help you to manage an unforgettable stag do weekend and having great time during your holiday in Hungary.
Full stag do organization and party hostess service in Hungary, best quality for the best price, nice words but we are the most reliable event organizer company with the best reviews. Our girls are the most attractive ladies in town.
★ CLICK HERE FOR OTHER ACTIVITIES ★
Party hostess in Budapest includes:
Hostess service
Not hookers or sexual services
Party Hostess in Budapest - Beautiful ladies for your stag do
Indulge in an unforgettable stag do experience in Budapest with our exclusive Party Hostess package, designed to elevate your night out to new heights of excitement and luxury. Our seasoned and charismatic hostess will be your guide to the city's vibrant nightlife, ensuring an evening filled with laughter, entertainment, and VIP treatment.
Your adventure begins with a 6-hour extravaganza, as your Party Hostess in Budapest takes the reins, leading you through the bustling streets of Budapest to one of the city's most renowned nightclubs. The night is yours to command, and with the assistance of your hostess, you'll effortlessly navigate the lively scene, avoiding queues and gaining immediate access to the hottest club in town.
VIP booking is at the heart of this experience, guaranteeing you and your party an exclusive and glamorous night out. Your reserved VIP area will be adorned with all the trimmings, ensuring a comfortable and stylish setting for your celebration. With prime seating, bottle service, and dedicated staff catering to your every need, you'll feel like true VIPs throughout the night.
As you and your mates revel in the pulsating beats and energetic atmosphere of the club, your Party Hostess in Budapest will be by your side, ensuring the night flows seamlessly. Whether it's coordinating surprise stag do games, capturing unforgettable moments, or simply adding a touch of charm to the festivities, she's there to make sure your celebration is nothing short of extraordinary.
Prepare for a night of epic proportions, as you dance the night away, surrounded by the best Budapest has to offer. The Party Hostess in Budapest experience guarantees an evening filled with laughter, music, and memories that will last a lifetime. So, gear up for an unparalleled stag do adventure in the heart of Budapest's nightlife, where VIP treatment and an expert hostess ensure a celebration like no other.