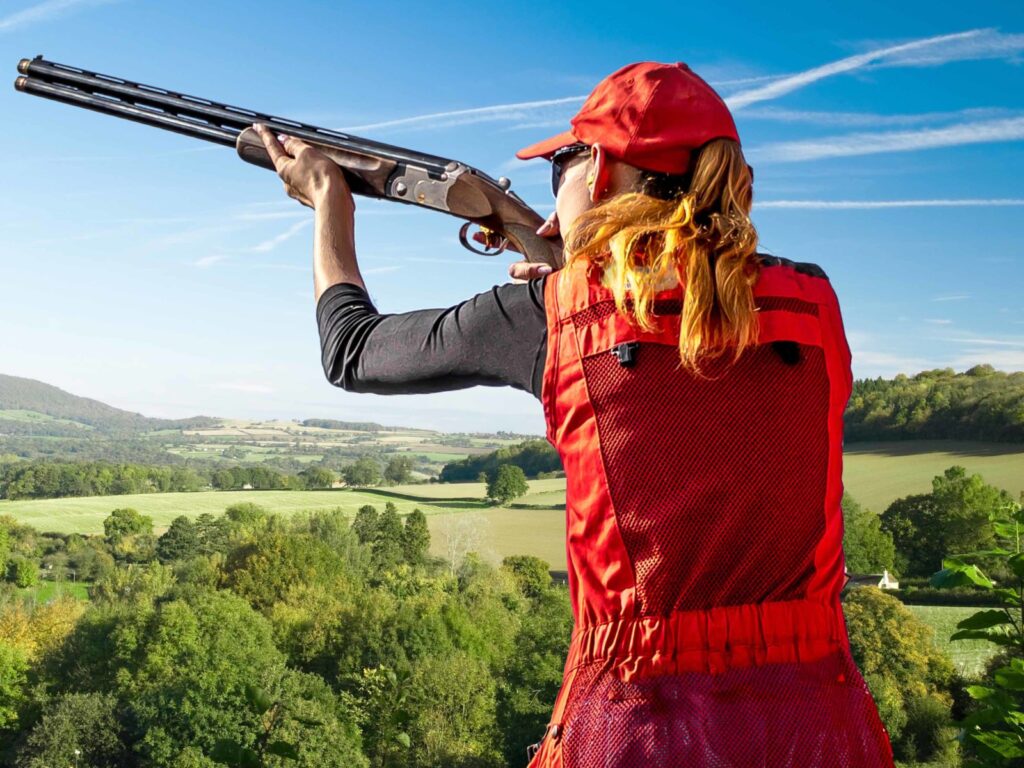 Clay pigeon shooting Budapest edition is not easy, but it's funny. This Olympic sport is the perfect mixture of hunting and rifle-shooting. It's a fantastic activity for every Stag/Hen weekend in Budapest.You'll have your own shot gun to rip apart clay pigeons without killing living beings.
You can try other guns at the shooting range. This activity is the best to wake up after a hard hangover. Our professional shooting range team is ready for your service during your time there. Don't miss this mannish activity and book it with Stag V.I.P Budapest.
★ CLICK HERE FOR OTHER ACTIVITIES ★
Clay pigeon shooting in Budapest includes:
Transfer to the venue and back
25 shots/person
Price beer after the shooting
Pretty hostess tour guide
Availability to try other guns (for extra fee)
Clay Pigeon Shooting Budapest - Stag do elegance
Elevate your Budapest stag do with an exhilarating Clay Pigeon Shooting experience—an activity that combines the thrill of the hunt with the camaraderie of a private celebration. Set against the picturesque backdrop of the Hungarian countryside, this adventure promises your group 25 shots per person, professional instructors, and the convenience of private transfers.
Your stag party begins the day with a private transfer, whisking you away to the specially designed shooting range set amidst the scenic beauty of Budapest's outskirts. As you arrive, professional instructors, well-versed in the art of clay pigeon shooting, will greet your group, ensuring that both seasoned shooters and beginners alike have a safe and enjoyable experience.
The shooting range provides an authentic setting for the activity, immersing your party in the excitement of this classic sporting pursuit. Each participant receives 25 shots, offering ample opportunity to hone your skills and compete with your mates for the title of sharpshooter.
The private transfer ensures that your group can enjoy the journey to the shooting range without any logistical hassle, allowing you to focus on the anticipation of the stag do adventure ahead. Throughout the experience, the professional instructors guide your group, offering tips and encouragement to enhance your shooting skills.
Capture the camaraderie and shared excitement with photos or videos as each member of your group takes their turn at the shooting range. The Clay Pigeon Shooting Budapest activity promises not only an adrenaline-pumping experience but also a chance for your mates to bond over a classic and challenging outdoor pursuit.
Consider customizing the experience further by adding a friendly competition, thematic elements, or even incorporating prizes for the best shots. The combination of 25 shots per person, professional instructors, and private transfers makes Clay Pigeon Shooting Budapest a standout stag do activity that goes beyond the ordinary, creating memories that will be cherished long after the celebration concludes.