Activities for stag do in Budapest
Bachelor party organizing in Budapest
Are you going to organize activities for stag do in Budapest?
Is the Hungarian capital a safe bet for this Stag Do?
What original stag do activities to choose? Do you have to go through an agency to organize your stag do?
We are living in Budapest and we have seen this city become a very popular destination for stag parties.
We have no connection or contact with stag do agencies, just our experience of the city and our visitors who all loved Budapest!
CLICK HERE FOR STAG DO ACTIVITIES IN BUDAPEST
Here is our advice and information to prepare your bachelor party in Budapest, Hungary
Budapest, the ideal stag do destination?
Budapest, capital of Hungary, is a magnificent city of 1.8 million inhabitants. This city is very successful in the organization of stag do because it has undeniable assets for the organization of this type of activity:
An accessible destination in the European Union (no Visa, an identity card is enough to enter the country)
Regular flights by plane from aby country (about 2h30 flight)
A magnificent capital to visit with a majority of sites concentrated in the center on the Pest side and along the Danube on the Buda side.
Two 'local attractions' that will leave you with a unique memory: the Ruin Bars and the Baths of Budapest.
A safe city where security is an asset of the Hungarian capital.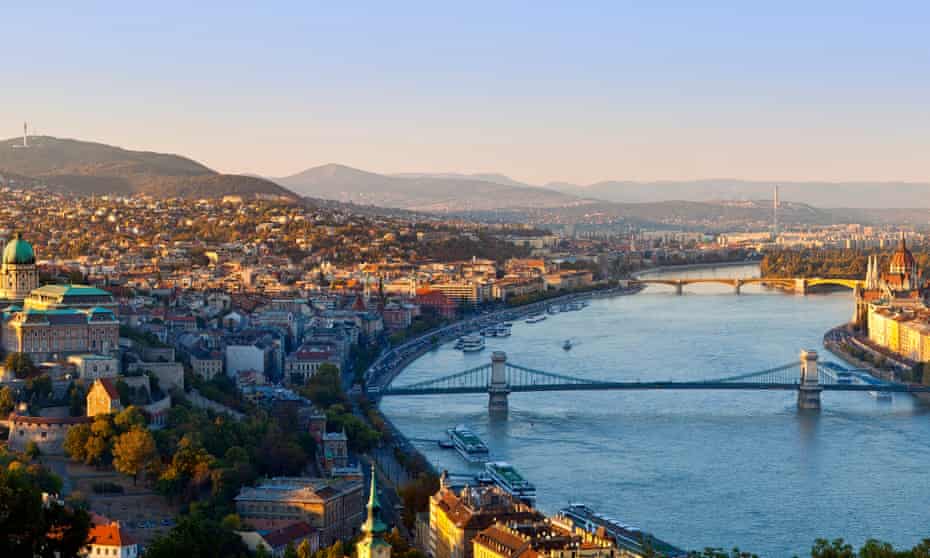 And also its 2 strengths for organizing activities for stag do in budapest:
A party town with an incredible nightlife in the city center in the ruin bar district (see our article on 'The best Ruin Bars in Budapest – Nightlife in Budapest' on this link).
Reasonable local costs, much lower than in Western Europe (entrance to the majority of Ruin bars free, drinks and taxis for example at half price than in Paris, etc.).
However Budapest also has some 'particularities' that you will have to take into account in your Stag Do organization in Budapest: the local Hungarian currency is the Forint and not the euro, the Hungarian language and the fact that English is not not spoken by all.
Organizing a stag do in Budapest with or without an agency?
Our first instinct is to advise you to go through an agency that has experience in organizing stag do in Budapest.
Indeed, a successful Stag weekend includes many activities whose organization can be complex. Accommodation, transport, stag do activities, local support involve many service providers.

If one of the participants of your stag party in Budapest is ready to devote time to the organization but also to play the role of coordinator during the weekend, then it is possible not to go through an agency.
This 'organizer' will probably manage to lower the cost of the weekend, but the risk of bad choices will also increase.
A compromise can be to request a quote from Stag do agencies and after comparison, to organize certain activities yourself such as accommodation, catering or travel to Hungary. Budapest offers many accommodation options (hotels but also many quality Airbnbs).
A golden rule: for your plane and accommodation reservation, the earlier it is done (and it is not easy with a group…), the better prices you will have.
Choosing a Stag do agency in Budapest for your Stag do organization remains a safe bet. Agencies have acquired local experience over the years, developing networks in Budapest, and carefully studying their quotes down to the smallest detail should avoid unpleasant surprises.
CLICK ON THE logo FOR OUR REVIEWS
Original activities for a stag do in Budapest
There are hundreds of stag do activities in Budapest, we have selected a few that are specific to Budapest:
The Baths of Budapest: after a beautiful evening of stag do, discover the thermal baths of Budapest to relax and regain strength. Our favorite is the Széchenyi Bath and its impressive baroque architecture. (full information in our article 'The best baths in Budapest' on this link).
Introduction to firearms shooting: test different weapons for an activity that will take you half a day (transfer included).
Driving a tank: With the help of an instructor, the future groom learns to drive a tank.
Bubble Football: each player slips into an 'inflatable ball' and two teams of 5 players compete on a mini football field.
Escape Room: Budapest is the European capital of Escape Rooms! The principle: locked in a room, you have 1 hour to get out by solving puzzles. A room accommodates up to 8 players in general and several teams can play in several rooms simultaneously.
Cruise on the Danube: we recommend cruises on the Danube (in the city center) to admire the city from a new angle. The Plus: a privatized boat for a 30-minute or 1-hour cruise or more
Ruin bar tour of Budapest: a must to visit, entry is free. Attention from 9 p.m. the queue for the entrance can become imposing.
Plan for skip-the-line entry if you are going with an agency.
There are also many other original Stag Do activities in Budapest such as a city tour in a Trabant, a hike in the caves, the demolition of a car, the tasting of Hungarian wines and alcohols, the disco bus tour, SPA-beer, indoor skydiving, indoor and outdoor paintball, etc.